Main content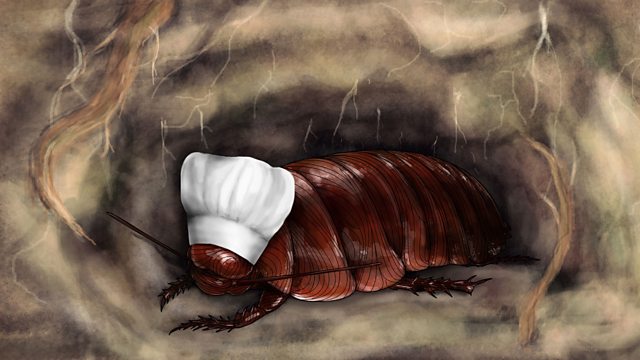 Cockroach
Brett Westwood explores how the cockroach has influenced society, satire and tourism
For as long as humans have been around, we've had the cockroach as an uninvited house guest. No other creepy-crawly has the power to elicit such strong feelings: the horror of uncleanliness and the involuntary shudder that only a scuttling cockroach can bring, as it vanishing behind the bread bin.
But they've entered our imaginations as well as our living spaces. We may have given the cockroach its dark reputation, but this insect is a survivor. Disgusting and revolting are some of the more polite descriptions we use for cockroaches. Is that because we associate them with squalor and poor hygiene, or because they hold a mirror up to the less savoury side of human nature?
But there is a different side to this great survivor. Probably the most famous cockroach in literature is Franz Kafka's novella The Metamorphosis. Films such as Men in Black use the cockroach as a metaphor for alien arrivals. The cockroach can feed our imagination in other ways too. Its reputation can also be turned inward to explore humanity, satirically described by Archy the cockroach early in the last Century.
This episode is a shortened revised repeat of the 2015 episode
Original Producer Andrew Dawes
Archive Producer Andrew Dawes
Last on

From the rhinoceros roach to robo-roach, read our 10 facts about cockroaches.

COMEDY: An Australian cockroach struggles to arrange a family reunion for 4500 relatives.

Engineers in Texas have fused a live cockroach with a mini computer to help humans.
Clips

Dr George Beccaloni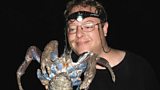 Dr George Beccaloni is curator of the 
Natural History Museum
 London's collection of cockroaches, termites, praying mantids, earwigs, ice crawlers, stick insects, grasshoppers, crickets and bush crickets. He also curates the historic 
A. R. Wallace Insect Collection
 - a grand total of about 790,000 specimens both dry pinned and in spirit. 
In 1999, he set up the 
A.R. Wallace Memorial Fund
 and in 2002 he played a key role in helping the Natural History Museum's library acquire the world's largest and most important collection of Wallace's manuscripts, books and insect specimens from his grandsons, made up of more than 6,000 items. He is also the director of the 
Alfred Russel Wallace Correspondence Project
Jilly Goolden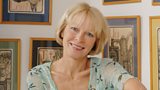 Jilly Goolden presented the television series Food & Drink for nearly two decades and became famous as the most widely-known wine expert in the UK.
A new generation took to her after her stint in the jungle for ITV's
I'm A Celebrity - Get Me Out Of Here!
She also presented BBC One's 
The Great Antiques Hunt
and Going, Going, Gone, and featured as a regular presenter on the BBC's Holiday programme.
Professor Jeff Lockwood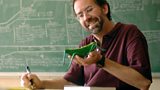 Professor Jeff Lockwood began his career as an insect ecologist at the University of Wyoming in 1986.  But over the course of 20 years he metamorphosed into a Professor of Natural Sciences & Humanities, working in the Philosophy and Creative Writing departments.
He teaches courses in natural resource ethics, environmental justice and the philosophy of ecology, along with creative non-fiction writing workshops. He is the author of award-winning books including 
The Infested Mind: Why Humans Fear, Loathe and Love Insects
.
Dr Tom Turpin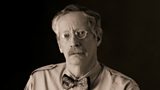 Dr Tom Turpin is a Professor of Entomology at Purdue University, Indiana. He has taught a variety of courses from pest management to insects in prose and poetry and theatre.
He started the 
Bug Bowl at Purdue University
 and an insect knowledge quiz bowl for students called the Linnaean Games. He writes a regular popular column on insects for newspapers entitled "On 6 Legs", 
available as a podcast
 and transcription, and is the author of two popular books and one textbook on insects.
Paul Williams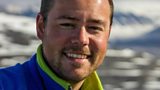 Paul Williams is a producer and director at the BBC Natural History Unit. Some of his most exciting encounters include filming rare 20 inch long leeches on Mount Kinabalu in Borneo, joining conservationists as they rescued orangutan in Sumatra, and exploring the Naica cave, 'the deadliest place on earth' - home to the world's biggest crystals.

Before joining the BBC Natural History Unit Paul studied palaeontology at the Natural History Museum in London following his childhood obsession for all things prehistoric.
Dr Susan Villarreal
Dr Susan Villarreal is a Postdoctoral Associate at Cornell University, where she earned her doctoral degree in Entomology. At Cornell she teaches a class called "Insects in Science Fiction and Popular Culture."
In her free time, she runs her website
Insect Interviews
, which is focused on educating children about insect biology and behavior through humorous one-on-one interviews with the bugs themselves.
Broadcasts