Main content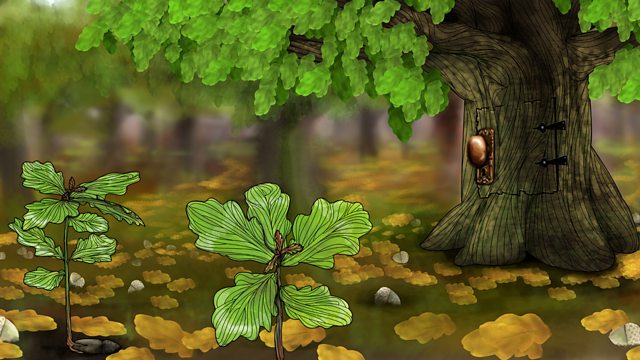 Brett Westwood explores how the oak tree has influenced society, art and druidism.
Oak is the symbol of noble endurance, loyalty, strength, constancy and longevity, and there are over 600 species. Heart of Oak is the official march of the Royal Navy - a rallying cry to brave sailors to guard our shores. Tennyson urges us to live our lives like the oak, to be "bright in spring, Living in gold." Its broad, pleasing shape, hard wood and prolific acorns, as well as the lovely shape of the leaves, establishes the oak as the nation's favourite tree.
As a timber its fine qualities also make it perfect for prestigious buildings, such as the debating chamber of the House of Commons. It is the symbol of Germany and the national tree of the US. In war it is used on medals of honour. The acorn has been eaten by many cultures and North American peoples revere the ancient oaks, their acorns made flour and the bark medicine. Oaks have inspired many moral tales. Huge, sturdy oaks grow slowly from small acorns and in The Man Who Planted Trees and old shepherd re-forests a barren valley by carefully and steadily planning a few acorns each day.
We have rested under oaks, climbed them, used their acorns, bark and wood. We have even made music from their tree rings. We see the oak as a symbol of virtue and goodness and in druidism the oak is central to beliefs that stretch back two millennia or more - no wonder we have a love affair with oaks.
Last on