Main content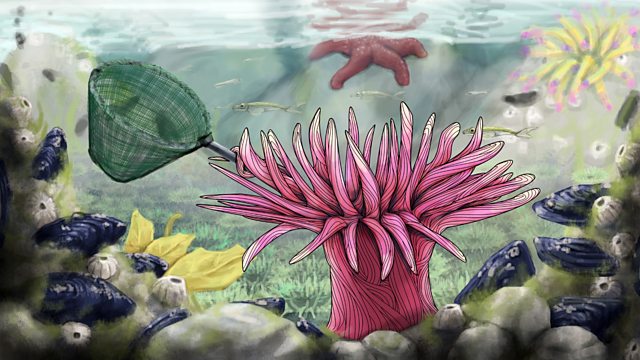 Anemone
Brett Westwood explores the role sea anemones have played in culture. They seem to occupy two realms, the seashore and underwater, and were viewed as flowers of the sea.
The Natural History Museum in London owns treasures that simply take your breath away. Delicate, anatomically accurate and beautifully crafted glass models of anemones are so realistic they look like the real thing crystallised from the sea. They were made by father and son glass blowers called Blaschka in the 19th century in what is now the Czech Republic. Scientists could now study the internal structures of these delicate animals in the days when it was difficult to keep live specimens. Sadly, when the Blaschkas passed away they took their secrets of glass blowing with them, but they left us objects of pure wonder. These models allowed ordinary people too to see the wonders beneath the sea. The glass models and the beautiful paintings of anemones in books by people like Philip Henry Gosse and Thomas Alan Stephenson made the once hidden realm of the sea accessible to all. Beach combing became more and more popular with strawberry, beadlet and snakes-locks being collected in their thousands for home aquaria. The Victorian craze which Gosse encouraged (he called them "glimpses of the wonderful") put pressure on some places where anemones grow and notable declines were recorded. Today the collection of anemones for aquaria is devastating places like the Philippines, especially since the Hollywood blockbuster Finding Nemo was released. Bizarrely the complexity of their nerves means they are more closely related to humans than to flies and worms. Some species are as close to immortal as you can get. Cut them in half and you get two, cut off the mouth and it will grow a new one. They seem to go on and on, leading some scientists to use them in the search for eternal youth. Sea anemones are flowers of the sea, they inspire whimsy and fancy, poetry and art.
Last on
Miranda Lowe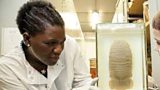 Miranda Lowe has been curating the Museum's invertebrate collection, including corals, starfish and crustacea since 1991. Her work has been published in
Darwin-Inspired Learning
,
Journal of Natural History
, The London Naturalist and various Natural History Museum publications. 
She is involved in many public events at the Museum that promote the Museum's science and collections to wider audiences, including Nature Live sessions, Members tours and VIP tours. She is also a spokesperson at
STEMNET
Science Ambassador Days in Schools.
Dr Keith Hiscock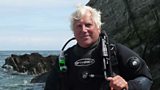 Diver and scientist Dr Keith Hiscock is an Associate Fellow at the Plymouth-based
Marine Biological Association
 (MBA) one of Britain's most distinguished experts in underwater conservation.
He became interested in sea anemones after reading books by Philip Henry Gosse while at school and visiting the shores he described to find those same species of anemones. He started diving in 1969 and that year was the first person to discover the spectacularly colourful sunset cup coral in Britain at Lundy.
He is the author of
Marine Biodiversity Conservation: A Practical Approach
and now chairs the
Lundy Field Society
.
Picture: Neil Hope
Professor Ralph Pite
Ralph Pite is a professor of English Literature at the University of Bristol. His research is focused on the 
Romantic period
, 
Thomas Hardy
, 
ecocriticism
, and 20th-century poetry.
He is currently writing a book about the poets, Robert Frost and Edward Thomas. They were close friends in the three years before Thomas's death in 1917, at the Battle of Arras. Both men shared a love of nature and an interest in 'the simple life' – in ways of living, which we would call sustainable.
Dr Andrew Rhyne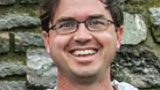 Dr Andrew Rhyne has invested his career in understanding the biology of aquarium fishes and invertebrates and
the industry for these creatures
. The trade in aquarium species can be considered a data limited industry and the lack of available trade data hinders sustainability movements within the trade. Dr. Rhyne has worked to develop solutions to this data gap.
He is developing methods for breeding and rearing popular species in aquaria and his body of work illuminates life histories, husbandry and larval rearing requirements of many wild ornamental fish and invertebrate larvae. 
He is an Associate Professor at Roger Williams University in Bristol, Rhode Island, and is a Research Scientist at the
New England Aquarium
in Boston, Massachusetts.
Professor Dan Rokhsar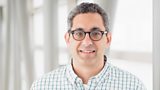 Dan Rokhsar is Professor of Genetics, Genomics and Development at the University of California, Berkeley. His research is focused on understanding the origin, evolution, and diversity of animals by combining computational genome analysis with comparative developmental biology.
He and his team conducted the
first analysis of the genome of the sea anemone
, which revealed it to be nearly as complex as the human genome. It offered major insights into the common ancestor of not only humans and sea anemones, but of nearly all multi-celled animals.
Professor Rebecca Stott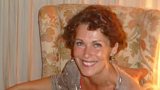 Rebecca Stott is Professor of Literature and Creative Writing at UEA and the author of several books of fiction and non-fiction including a biography of the woman who 'invented' the aquarium and who managed a large colony of living corals in Westminster Abbey in the middle of the nineteenth century.

The book is called Theatres of Glass: The Woman who Brought the Sea to the City. 
Broadcasts