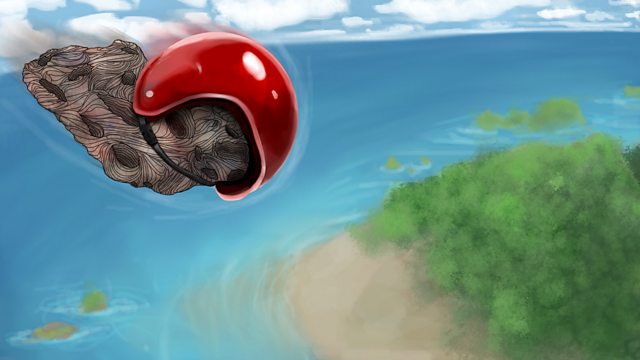 Meteorites
For thousands of years we have marvelled at the stones that fell from the sky. They were mysterious messages from the heavens; omens of luck and favour. Ancient Egyptians buried them in their tomb and Terry Pratchett put meteorite iron into his home made sword to enhance its mystical properties.
Myths and legends about meteorites abound in all cultures. In religious art they are visions in the sky foretelling of the apocalypse. Interest in them rocketed when it was finally accepted, as late as the 1970s that they did kill the dinosaurs, a scientific debate that took many years to settle and was hard fought. Meteorites are marvels; they are fragments of other worlds come to our home to remind us we are not alone and that above the sky there is a dynamic, restless universe.
Today people still believe meteorites contain magical minerals. The bizarre plants, Venus flytraps, only grow in the areas meteorites are found (by coincidence) and were thought to be plants brought down from another planet. We are all touched by the mystery of meteorites and today they are helping unravel the mysteries of our own solar system - and beyond.
Last on
Space scientist and meteorite expert, Prof Monica Grady, talks to Kirsty Young.
Dr Caroline Smith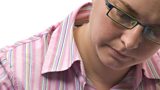 Caroline is Principle Curator of Meteorites and Head of Mineralogy Collections at the
Natural History Museum
and has been researching meteorites for the last 17 years. Her main research interests are planetary differentiation and extra-terrestrial and terrestrial alteration processes and she regularly uses a number of analytical techniques for studying precious meteoritic materials including electron and ion-beam instrumentation for sample preparation and analyses, mass spectrometry and CT-scanning.
Her experience and expertise in curation and collections care has been recognised by the award of a prestigious Aurora Fellowship from the
UK Space Agency
and consultancy work with industrial and academic partners studying and planning for future Solar System sample return missions.
In 2011, Caroline was selected as one of seven European scientists invited to participate in the
ESA/NASA Joint Science Working Group
planning for a proposed Mars exploration mission, where she provided input and advice related to sample curation and containment during collection, caching and on return to Earth. In 2014 she was chosen to be the UK representative for iMARS Phase 2 and was selected to be the Co-Chair of the Science Team.
Professor Mike Benton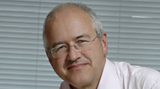 Michael Benton is Professor of Vertebrate Palaeontology at the 
University of Bristol's School of Earth Sciences
.
He was elected 
Fellow of the Royal Society in 2014
 for his fundamental contributions to understanding the history of life, particularly biodiversity fluctuations through time. He has led in integrating data from living and fossil organisms to generate phylogenies – solutions to the question of how major groups originated and diversified through time.
This approach has revolutionised our understanding of major questions, including the relative roles of intrinsic and extrinsic factors on the history of life, whether diversity reaches saturation, the significance of mass extinctions, and how major clades radiate.
Brother Guy Consolmagno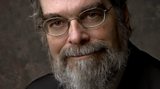 Brother Consolmagno is curator of the Vatican meteorite collection in Castel Gandolfo, one of the largest in the world, and is nicknamed "the Pope's astronomer". His research explores the connections between meteorites and asteroids, and the origin and evolution of small bodies in the solar system.
In 1996, he spent six weeks collecting meteorites with an NSF-sponsored team on the blue ice of Antarctica, and in 2000 he was honored by the
International Astronomical Union
for his contributions to the study of meteorites and asteroids with the naming of asteroid 4597 Consolmagno. Last year he received the
Carl Sagan Medal
from the
American Astronomical Society Division for Planetary Sciences
for excellence in public communication in planetary sciences.
He has coauthored five astronomy books: "Turn Left at Orion"; "Worlds Apart"; "The Way to the Dwelling of Light"; "Brother Astronomer"; and "God's Mechanics".
Beth Holtum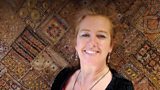 Beth Holtum trained in Complimentary Medicine, specialising in Homeopathy, before defecting to the world of rocks and minerals in 2005, when she and her husband, Graham, starting running Rainbow Spirit their crystal shop in Wadebridge, near Padstow in North Cornwall.

They share a love of geology, especially the historic finds from the Poldark and China Clay country that surrounds them, and a fascination for meteorites and impactites.
Dr Diane Johnson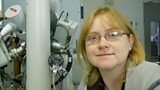 Dr Diane Johnson
is a researcher in the
Department of Physical Sciences
at the Open University in Milton Keynes, her research interests include meteorites, the history of meteorites and analysis of ancient materials.
She began working at the Open University in 2005 applying electron and ion beam microscopy to explore diverse research issues in Earth, planetary and space sciences. Diane has extensively analysed meteorites, space hardware, fossils and ancient cultural artefacts, publishing research papers in international peer reviewed journals and magazines. In 2009, a trip to Egypt inspired her to take up research into the influence of meteorite iron in ancient Egyptian culture.
Nick Johnson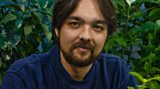 Nick Johnson is team leader of the Temperate and Carnivorous Plant Unit, in the Tropical Nursery at
Kew Gardens
. His specialty is the care and propagation of threatened island plants, including plants from the United Kingdom's Overseas Territories.
He mentors trainees, students and apprentices; coordinates his team and is involved in many expeditions with Kew's scientists. He trains international partners in nursery techniques to assist in conserving plants in their natural habitats.
Picture ©RBG Kew