Main content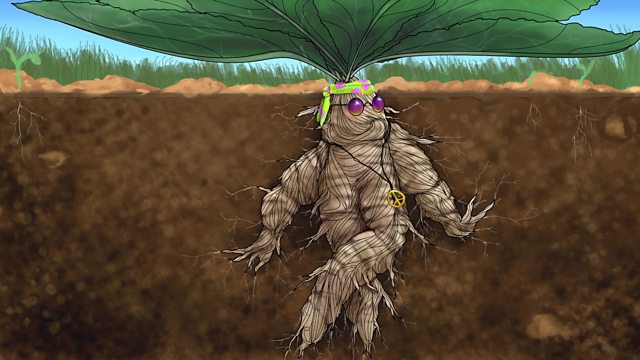 Nightshades
Brett Westwood explores a group of plants that have entered human culture through food, medicine, drugs and love.
It is hard to think of a more diverse and wonderful group of plants. They enchant us, poison us, make us feel sexy, give us hallucinations, heal us and feed us.
The screaming mandrakes in Harry Potter and the shamanistic dreams of tribal elders eating giant trumpet flowers testify to the magical powers of this group.
Its culinary properties enhance the ever intricate flavours of modern cuisine while its fatal attractions have been used by murderers, most famously Dr Crippen.
This is the group that contains mandrake, potatoes, chillies, aubergines, deadly nightshade and tomatoes. These are the plants that have entered our culture through food and medicine, drugs and love.
It is strange that the European plants in the group are mainly poisonous yet those that grow in the New World are often spicy and enriching.
Fearing anything that looked like nightshade the first plants that were brought here from the New World were regarded with suspicion, yet quickly we adopted them, so much so that it is impossible to conceive of Italian food without tomatoes or Friday night fish and chips, yet they are aliens in a strange land. We have a lot to thank this group for.
It soothed us before anaesthetics, sent our imaginations flying and tempted us with alluring flavours - and they are still pushing the frontiers of both medicine and food today.
Last on
Nine facts about screaming roots, poisonous infusions and flying witches.
Clips

Broadcasts