Burbot
The burbot is the skulker under the rocks, the flabby, sour-faced cod of cold, fresh water. It is not loved for its looks, but it was once prized for its body.
At one time it was common here but has now gone from UK shores, believed extinct in the 1960s.
This is the only member of the cod family that lives in fresh water and for centuries it swam in the eastern part of England to be pursued by fishermen for its firm, white flesh and unbelievably rich liver oils.
Barbot Hall in Rotherham and Burbolt Lane in Cambridge show it was once important - and so common that some records say it was fed to pigs.
In North America it is a common angling fish; but in the early 20th century, the rich oils were so prized the Burbot Fishing Company processed half a million fish a year.
It is still found in Europe and Russia. Chekhov wrote a comic story, The Burbot, showing how this Cinderella of fish could outwit even the aristocracy.
Some want the burbot restored to our waterways, arguing in the present desire to re-wild it should be allowed to live here once more. After all, the burbot was so much a part of our culture; it was pictured in cigarette cards and cards found in packets of Brooke Bond tea. However, others say it is best to leave it as a faint memory as climate change will make its life unbearable.
Either way, the burbot is a reminder of how quickly we forget what was once so common.
Last on
James Maclaine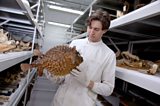 James Maclaine is fish curator at the
Natural History Museum
. He has overseen the collection since 1998 and has helped to digitise thousands of fish specimens to make them accessible to scientists around the world.
In addition to managing the collection, James also helps to identify new and existing species of fish. His work has been published in key science journals including the
Journal of Natural History
,
Journal of Morphology
and
Ichthyological Research
. James has also participated in international workshops and given hundreds of talks on the subject of deep-sea fishes, particularly anglerfishes.
Captain Ashley Bonser
Captain Ashley Bonser runs Addictive Fishing on Flaming Gorge in Rock Springs, Wyoming and specialises in fishing through the ice or on open water for large lake trout, burbot, kokanee and smallmouth.

Xanthe Clay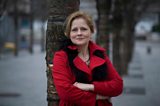 Xanthe Clay
misspent her youth backpacking round Arabia, China and South America, eating and drinking her way through the good - mezze, ceviche and dim sum - the bad - camel tripe - and the downright dangerous - bootleg pisco sours.
Back in the UK, she worked as a bookseller specialising in cookery books, and when the bookshop chain folded she spent her redundancy money training to be a chef. She worked as a chef and caterer in the West Country before starting the
Readers' Recipe
column for
The Telegraph
. Since then she has worked on both food and cookery features for Weekend Telegraph.
Twitter: 
@xantheclay
Professor Paul Kemp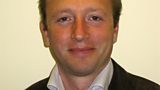 Paul Kemp is a Professor in
Ecological Engineering
at the University of Southampton. His research relates to behavioural ecology of fish, particularly their response to hydrodynamics and acoustics, and the development of environmental impact mitigation technology.
Specific applications include fish pass and screening design, environmental flows, habitat restoration, dam removal, and species reintroduction.
George Monbiot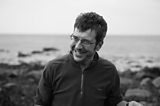 George Monbiot is an environmental campaigner, a regular columnist for the 
Guardian newspaper
 and the author of several best selling books, including Heat: How we can stop the Planet Burning, The Age of Consent: A Manifesto for a New World Order and Captive State: The Corporate Takeover of Britain, as well as the investigative travel books Poisoned Arrows, Amazon Watershed and No Man's Land. His latest book is 
Feral: Searching for Enchantment on the Frontiers of Rewilding
Twitter: 
@GeorgeMonbiot
Dr Steve Simpson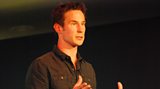 Dr Steve Simpson is a senior lecturer in Marine Biology & Global Change at the University of Exeter. His research focuses on impacts of environmental change on marine invertebrates, fish and fisheries, with current projects assessing effects of warming seas, ocean acidification and
anthropogenic noise in Europe and the tropics
.
He is also fascinated by marine bioacoustics, stemming from his discovery that fish, crab and coral larvae can use their soundscape as a roadmap to guide their movement to habitat at the end of their early life in the plankton. He works with industry, policymakers, regulators and conservation agencies to ensure the latest scientific knowledge is used in managing and protecting the oceans.
Twitter: 
@drstevesimpson