Main content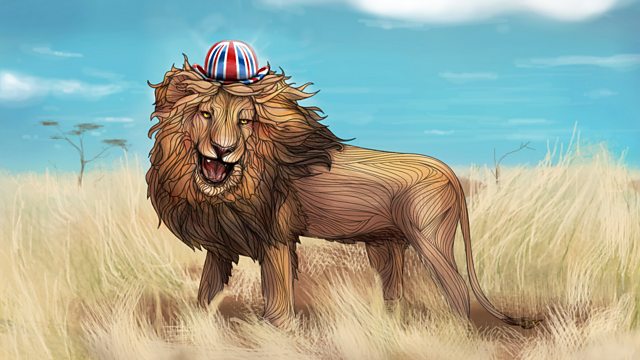 Lions
Brett Westwood explores how lions have been harnessed by humans as a symbol of strength from medieval times through to The Lion King.
Brett Westwood explores how lions have been harnessed by humans as a symbol of strength and power throughout the ages.
For hundreds of years two beasts lay beneath the mud of the moat surrounding the Tower of London. Only when workmen dug them up in 1935 did the sun warm their bones once more. They were once kept as fearsome gatekeepers, reminding people visiting the king exactly where power lay - or that was the idea. In reality they were diseased, malnourished and died young.
From the exquisitely depicted lions painted on cave walls in the Palaeolithic through to those kept in the Tower of London and the lions sitting around Nelson's column this programme looks at how we have used lions.
Lions are used in literature to represent authority and majesty, and C S Lewis used a lion - Aslan - to be the figure of Christ, a mysterious, wild presence that cannot be tamed.
However, this attention has come at great cost. Barbary lions, the magnificently-maned North African species most used by the Romans for gladiatorial combat and dispatching Christians, were so over-exploited they are now extinct: the first documented example of mass extinction on the mainland at the hands of humans.
We might be able to breed them back again from lions in zoos that have Barbary genes still present, but should we? Would these magnificent beasts become just a curiosity, no different to those in the Tower? Maybe they had best remain as a poignant example of how power can destroy.
Last on

From Trafalgar Square to the stars of the zodiac, 11 things to learn about lions.

Producer Mary Colwell explains how our fascination with lions has caused them harm.
Richard Sabin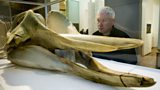 Richard Sabin is Principal Curator in the Department of Life Sciences at the 
Natural History Museum
, specialising in the study of the form and function of marine mammal skeletal anatomy.
He is special advisor to the NHM's 
UK Strandings Project
, carries out endangered species identification work for UK and international law enforcement, and develops internationally recognised protocols and techniques for the extraction of genetic material from the Museum's research specimens.
Rosie Broadley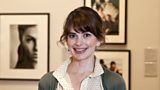 Rosie Broadley is associate curator at the National Portrait Gallery, working on the 19th and 20th century and Contemporary collections.
She specialises in the relationship between written life-stories and visual portraits and her research interests include portraits of 19th and 20th century female suffragists, including the portrait of
Dame Christabel Pankhurst by Ethel Wright
, British Academic portrait painters working between 1900 and 1939, and the interactive nature of contemporary portraits.
Adam Chapman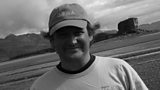 Adam Chapman worked as a producer in the BBC Natural History Unit for 10 years, working on
Big Cat Dairy
,
Wildlife on One
,
Life
and Bear Week.
He joined Silverback films where he directed a Disney Nature feature film called
Bears
and is now working on Netflix's latest commission.
Sally Dixon-Smith
Sally Dixon-Smith is Historic Royal Palaces' Collections Curator at the
Tower of London
, where she has worked since 2006.
She works with the archaeological collections and curates new displays, such as the representation of the Crown Jewels in 2012 and the
'Tower Remembers'
centenary of the First World War in 2014. With training in history and architectural history, she is particularly interested in social history and how people used buildings.
Dr Paul Fox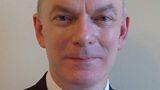 Professor Erica Fudge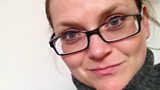 Erica Fudge is Professor of English Studies at the University of Strathclyde in Glasgow. She is the author of a number of books and essays on human-animal relations in the English Renaissance and in the contemporary age.
Her work has also appeared in 
History Today
 magazine. She is the director of the 
British Animal Studies Network
.
Jonathan Andrew Hume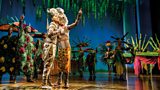 Jonathan Andrew Hume plays
Simba in The Lion King, London
. He has previously performed in The Lion King, Singapore and Jesus Christ Superstar as well as the television productions Living the Dream, Casualty, EastEnders, Down to Earth, Hope and Glory and Grange Hill.
His film credits have included Bluff, Filthy Habit and Decorating. He was a session singer for the motion pictures 10,000 BC, Amazing Grace and Pride.
Tom Kerss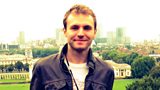 Tom Kerss is a professional astronomer at the
Royal Observatory Greenwich
. A keen stargazer and astrophotographer, he spends his days (and nights) communicating astronomy to students and the public and chasing clear skies.
Anthony Lynn
Anthony Lynn is global associate director of The Lion King supervising 10 productions around the world. His London theatre work includes Anything Goes, Miss Saigon, Les Misérables, Joseph and the Amazing Technicolour Dreamcoat and Damn Yankees.

He has directed top Broadway shows and overseen tours of productions such as Mary Poppins the recent Les Misérables 25th anniversary productions in Toronto and across the USA.
Professor Ralph Pite
Ralph Pite is a professor of English Literature at the University of Bristol. His research is focused on the Romantic period, Thomas Hardy, ecocriticism, and 20th-century poetry.

He is currently writing a book about the poets, Robert Frost and Edward Thomas. They were close friends in the three years before Thomas's death in 1917, at the Battle of Arras. Both men shared a love of nature and an interest in 'the simple life' – in ways of living, which we would call sustainable.
Broadcasts