Main content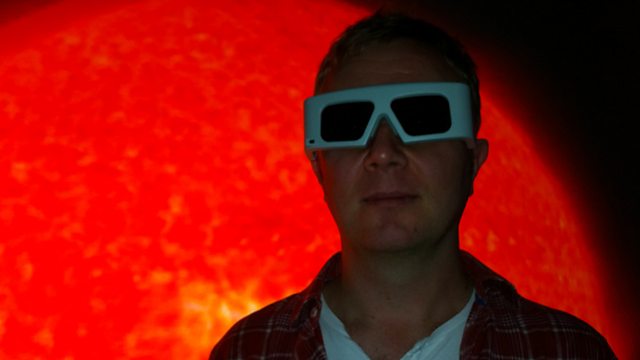 26/05/2015
Adam Walton discusses dark matter and bringing back the mammoth with some of the scientists visiting the annual Hay Literature Festival.
Hay Festival 2015
Adam Walton intercepts some guests on their way to Hay Festival. We get into the literature festival mood by asking what's on their bookshelves, and delve into a post-apocalyptic future, and ask, even if we could bring back creatures from extinction - should we?

Imagine a catastrophic event has wiped out the world as we know it. The survivors are trying to rebuild some kind of civilisation. This is the scenario in Lewis Dartnell's "The Knowledge: How To Rebuild Our World After An Apocalype" published by Vintage Books. Lewis explains how we've lost many of the practical skills that were second nature to our forebears. 

Katherine Freese has been described as a "dark matter hunter" and her book "The Cosmic Cocktail: Three Parts Dark Matter" published by Princeton University Press outlines the latest research into this fundamental, yet elusive, material.

The question of whether we could, and whether we should, bring back creatures that are extinct, is the subject of Beth Shapiro's "How To Clone A Mammoth: The Science Of De-Extinction" published by Princeton University Press. Beth explains the difficulties faced by science if it set out on this path.

The apparent instinct of animals to seek out plants that can heal them - zoopharmacognosy - and its application, is the subject of "How Animals Heal Themselves" by Caroline Ingraham published by Ingraham Trading. Caroline outlines some of the research she has carried out over the last three decades.

The Astronomer Royal Professor Sir Martin Rees joins Adam to discuss his lecture at Hay - "Can The Next Generation Inherit A Better World" in which he discusses whether future generations could manage developments in such things as bio-tech and advanced machine intelligence, without harming the planet and civilisation.