Main content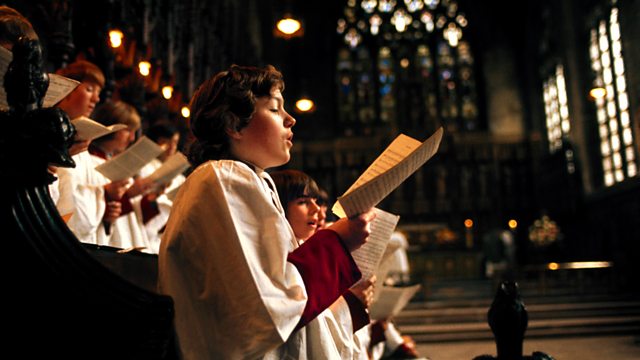 St David's Cathedral
From St David's Cathedral during its festival week.
Live from St. Davids Cathedral during the cathedral's festival week
Introit: O Lord, give thy Holy Spirit (Tallis)
Responses: Robert Walker - first broadcast
Office Hymn: O thou who camest from above (Hereford)
Psalm 145 (Marsh)
First Lesson: Joshua 3
Canticles: Gloucester Service (Howells)
Second Lesson: Luke 9 vv 37-50
Anthem: The Spirit of the Lord is upon me (Elgar)
Final Hymn: God is here! As we his people meet (Blaenwern)
Organ Voluntary: Toccata sur Veni Creator (Gaston Litaize)
Organist & Master of the Choristers: Oliver Waterer
Assistant Director of Music: Simon Pearce.