Main content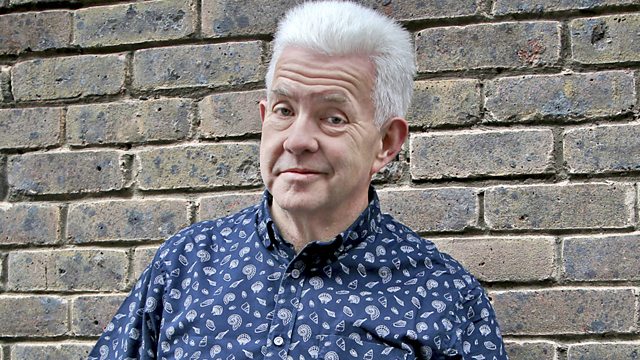 Hay Festival
Ian McMillan presents the word cabaret from the 2015 Hay Festival. With writer and actor Stephen Fry, novelist Irvine Welsh, biographer Daisy Hay and musician Sasha McVeigh.
The Verb is at the Hay Festival.
Ian McMillan's guests in Hay-on-Wye include Stephen Fry, who is the president of the festival. Stephen recently published the third volume of his autobiography 'More Fool Me' (Penguin). For The Verb, he will be talking about his love of U.A.Fanthorpe.
The novelist Irvine Welsh's latest book is 'A Decent Ride' (Vintage), which brings back the character of 'Juice' Terry Lawson from his 2002 novel 'Glue'. 'A Decent Ride' has been shortlisted for the 2015 Wodehouse prize for comic fiction.
The award-winning biographer Daisy Hay describes the relationship between Benjamin and Mary Anne Disraeli in her new book 'Mr and Mrs Disraeli: A Strange Romance' (Chatto)
There's music from home-grown country talent Sasha McVeigh, who returns to her home town fresh from Nashville where she recorded her debut album 'I Stand Alone'.
Producer: Faith Lawrence
Part of Radio 3's week-long residency at the Hay Festival, with programmes CD Review, Lunchtime Concert, In Tune, Free Thinking, The Essay and World on 3 all broadcasting from the festival.