Main content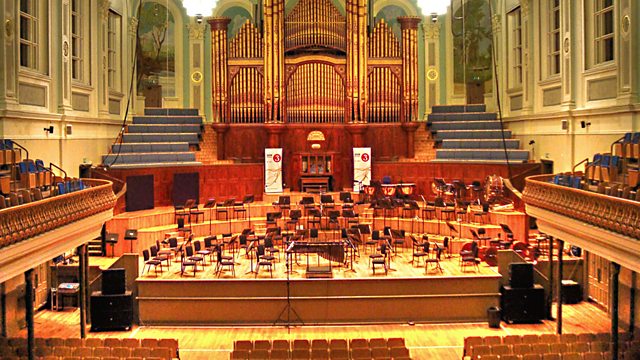 Philharmonia Orchestra - Debussy, Messiaen
Live from the Royal Festival Hall in London, Philharmonia Orchestra conducted by Esa-Pekka Salonen. Debussy Syrinx; La damoiselle elue. Messiaen: Turangalila-Symphonie.
The Philharmonia Orchestra continues its Paris The City of Light Season with masterpieces by Debussy and Messiaen. The programme begins with an atmospheric three-minute work for solo flute before solo singers, a female chorus and orchestra perform Debussy's setting of the Pre-Raphaelite, poet Dante Gabriel Rossetti's The Blessèd Damozel. This ravishing early work by Debussy was written when, like most of his contemporaries, Debussy had fallen under the spell of Wagner as the blessed damozel yearns for fulfilment of love in death. And the spirit of Wagner also lies at the heart of the intoxicating world of Messiaen's gargantuan Turangalîla, "A love song and hymn of joy, time, movement, rhythm, life, and death".
Presented by Martin Handley
Debussy Syrinx
Samuel Coles (flute)
Debussy La damoiselle élue
Sophie Bevan (soprano)
Anna Stéphany (mezzo-soprano)
Philharmonia Chorus and Orchestra
Esa-Pekka Salonen (conductor)
INTERVAL
Messiaen Turangalîla Sympony
Pierre-Laurent Aimard (piano)
Valérie Hartmann-Claverie (ondes Martenot)
Philharmonia Orchestra
Esa-Pekka Salonen (conductor).