Main content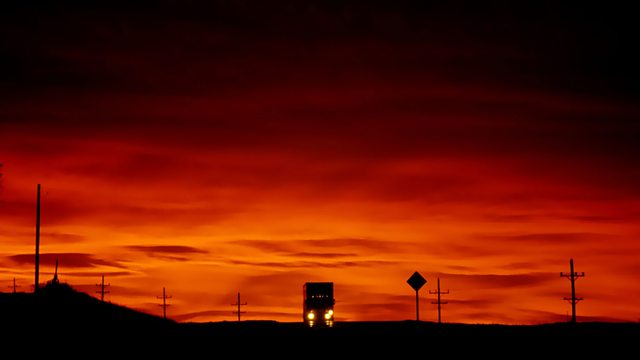 Chamber Music by Mozart, Mahler and Strauss
John Shea's selection includes the Royal String Quartet and pianist Louis Schwizgebel performing chamber music by Mozart, Mahler and Strauss at the 2014 Proms.
BBC Proms 2014: the Royal String Quartet and pianist Louis Schwizgebel perform chamber music by Mozart, Mahler and Richard Strauss, presented by John Shea.
12:31 AM
Mozart, Wolfgang Amadeus [1756-1791]
Sonata in D major K.311 for piano
Louis Schwizgebel (piano)
12:47 AM
Mahler, Gustav [1860-1911]
Quartet movement in A minor for piano and strings
Louis Schwizgebel (piano), members of the Royal String Quartet (Izabella Szalaj-Zimak (violin), Marek Czech (viola), Michal Pepol (cello))
12:59 AM
Strauss, Richard [1864-1949]
Metamorphosen, arr. Rudolph Leopold for string septet
Royal String Quartet, Katarzyna Budnik-Galazka (viola), Marcin Zdunik (cello), Tomasz Januchta (double bass)
1:29 AM
Mozart, Wolfgang Amadeus [1756-1791]
Sonata for piano (K.576) in D major
Jonathan Biss (piano)
1:45 AM
Haydn, Joseph [1732-1809]
Quartet for strings (Op.77'1) in G major
Royal String Quartet
2:04 AM
Strauss, Richard (1864-1949)
Suite in B flat major for 13 wind instruments (Op.4)
Ottawa Winds, Michael Goodwin (conductor)
2:31 AM
Liehmann, Antonin (1808-1878)
Mass for soloists, chorus, organ and orchestra no.1 in D minor
Lenka Skornickova (soprano), Olga Kodesova (alto), Damiano Binetti (tenor), Ilja Prokop (bass), Radek Rejsek (organ), Czech Radio Choir, Pilsen Radio Orchestra, Josef Hercl (conductor)
3:12 AM
Dvorák, Antonín (1841-1904)
Symphonic variations (Op.78)
BBC National Orchestra of Wales, Grant Llewellyn (Conductor)
3:38 AM
Bach, Johann Sebastian [1685-1750]
Cantata no. 74 BWV.74: 'Kommt! eilet' (aria)
Anders Dahlin (tenor), Zefira Valova (violin), Les Ambassadeurs, Alexis Kossenko (director)
3:44 AM
Macque, Giovanni de (c.1550-1614)
Bacciami vita mia for 6 voices ('Kiss me, life of mine; kiss me again, because love invites kisses)
Maite Arruabarrena (soprano), Mira Valenta (alto), Josep Benet and Marius Van Altena (tenors), Anneke Pols and Richte Van Der Meer (viols), Konrad Junghänel (lute and director)
3:45 AM
Gabrieli, Andrea [c.1532/3-1585]
Cinto m'avea tra belle e nude à 6
Maite Arruabarrena (soprano), Mira Valenta (alto), Marius Van Altena (tenor), Josep Cabre (bass), Titia de Zwart and Anneke Pols (viols), Konrad Junghänel (lute and director)
3:47 AM
Raffaelli, Josip (1767-1843)
Introduction and theme with variations in A major
Vladimir Krpan (piano)
3:57 AM
Françaix, Jean (1912-1997)
Serenade for small orchestra
Canadian Chamber Ensemble, Raffi Armenian (conductor)
4:07 AM
Frescobaldi, Girolamo (1583-1643)
Canzon seconda à 4, due Canti e due Bassi for violin, cornett, sackbut, curtal, organ & chitarrone - from Canzoni da Sonare (Venice 1634)
Musica Fiata, Köln, Roland Wilson (director)
4:11 AM
Nin (y Castellanos), Joaquín (1879-1949)
Seguida Espanola (1930)
Henry-David Varema (cello), Heiki Mätlik (guitar)
4:21 AM
Turina, Joaquín (1882-1949)
Rapsodia sinfonica for piano and string orchestra (Op.66)
Angela Cheng (piano), Calgary Philharmonic Orchestra, Hans Graf (conductor)
4:31 AM
Valentini, Giovanni (1582/3-1649)
Tocchin le trombe, a 10
La Capella Ducale, Musica Fiata Köln
4:39 AM
Telemann, Georg Philipp (1681-1767)
Sonata for transverse flute & basso continuo in G major - from Essercizii Musici
Camerata Köln - Karl Kaiser (transverse flute), Rainer Zipperling (cello); Sabine Bauer (harpsichord)
4:46 AM
Sibelius, Jean (1865-1957)
Svarta rosor (Black Rose) (Op.36 No.1); Säv, sav, susa (Sigh Sedges sigh) (Op.36 No.4); Klickan kom ifran sin äls klings möte (The Maiden's tryst) (Op.37 No.5); Varen flyktar hastigt (Spring is flying) (Op.13 No.4)
Jard van Nes (mezzo soprano), Gérard van Blerk (piano)
4:56 AM
Brahms, Johannes (1833-1897)
Theme with variations from Sextet in B flat major (Op.18)
Wiener Streichsextet: Erich Hobarth, Peter Matzka (violins), Thomas Riebl, Siegfried Fuhrlinger (violas), Susanne Ehn, Rudolf Leopold (cellos)
5:06 AM
Mozart, Wolfgang Amadeus (1756-1791)
Fantasy in D minor (KV.397)
Bruno Lukk (piano)
5:12 AM
Handel, Georg Frideric [1685-1759]
Sonata for recorder and continuo (HWV.367a)
Sharon Bezaly (flute), Terence Charlston (harpsichord) Charles Medlam (viola da gamba)
5:26 AM
Holmboe, Vagn (1909-1996)
Benedic Domino, anima mea - from Liber Canticorum II (Op.59a)
Danish National Radio Choir (soloists not named), Stefan Parkman (conductor)
5:40 AM
Nielsen, Carl (1865-1931)
Little suite for string orchestra (Op.1) in A minor
CBC Vancouver Orchestra, Mario Bernardi (conductor)
5:57 AM
Debussy, Claude [1862-1918]
En blanc et noir for 2 pianos
Lestari Scholtes (piano), Gwylim Janssens (piano)
6:14 AM
Lipinski, Karol Józef (1790-1861)
Rondo alla Polacca in E major, (Op.13) (C.1820-24)
Albrecht Breuninger (violin), Polish Radio Symphony Orchestra, Wojciech Rajski (conductor).