Main content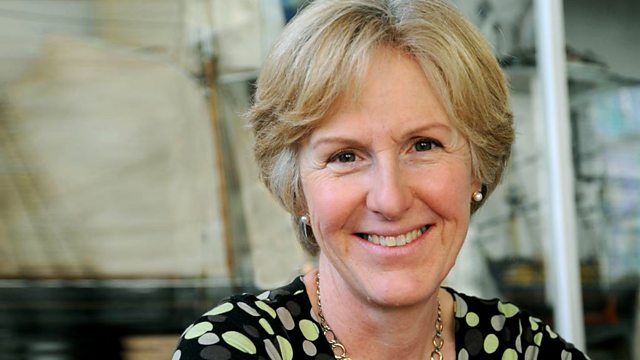 Glinka's Ivan Susanin
Catriona Young's selection includes a Bulgarian performance of Glinka's opera Ivan Susanin.
Catriona Young presents a Bulgarian performance of Glinka's Ivan Susanin.
12:32 AM
Glinka, Mikhail Ivanovich (1804-1857)
Ivan Susanin
Bulgarian Television & Radio Mixed Choir; Mihail Milkov (conductor); Bulgarian Television and Radio Symphony Orchestra; Ivan Marinov (conductor); Nicola Ghiuselev (bass); Elena Stoyanova (soprano); Hristina Angelakova (mezzo-soprano); Rumen Doikov (tenor); Nikolai Stoilov (bass); Angel Petkov (tenor): Dimiter Stanchev (bass)
3:55 AM
Bernat Vivancos (b.1973)
El cant del ocells
Ieva Ezeriete (soprano); Latvian Radio Choir; Sigvards Klava (conductor)
4:01 AM
Adriaenssen, Emanuel (c.1554-1604)
Anchor che col partir (from 'Pratum Musicum' )
Toyohiko Satoh (lute)
4:06 AM
Toldra, Eduard [1895-1962]
Maig
Victoria de los Angeles (soprano), Orquesta Ciudad de Barcelona, Antoni Ros-Marbà (conductor)
4:11 AM
Chopin, Frédéric (1810-1849)
Ballade no.1 in G minor (Op.23)
Valerie Tryon (piano)
4:20 AM
Rossini, Gioachino (1792-1868)
L' Italiana in Algeri - overture
Orchestra della Svizzera Italiana, Nello Santi (conductor)
4:31 AM
Vladigerov, Pancho (1899-1978)
Divertimento for chamber orchestra
Bulgarian National Radio Symphony Orchestra, Alexander Vladigerov (conductor)
4:47 AM
Gershwin, George [1898-1937]
3 Preludes for piano
Nikolay Evrov (piano)
4:54 AM
Nardelli, Mario (1927-1993)
Three pieces for guitar
Mario Nardelli (guitar)
5:04 AM
Anonymous
Aquella voz de Cristo
Jordi Savall (director), Luiz Alves da Silva (counter tenor), Paolo Costa (counter tenor), Lambert Climent (tenor), Jordi Ricart (baritone), Hesperion XX ensemble
5:09 AM
Goldmark, Karoly [1830-1915]
Quartet in B flat major Op.8 for strings
Kodály Quartet
5:38 AM
Bach, Johann Sebastian (1685-1750)
Violin Concerto in E major (BWV.1042)
Sigiswald Kuijken (violin and conductor), La Petite Bande
5:56 AM
Shostakovich, Dmitri (1906-1975)
7 Dances of the Dolls (Op.91c) arr for wind quintet
Bulgarian Academic Wind Quintet
6:08 AM
Tubin, Eduard (1905-1982)
Sonata for violin and piano in the Phrygian Mode
Ulrika Kristian (violin), Marje Lohuaru (piano).