Main content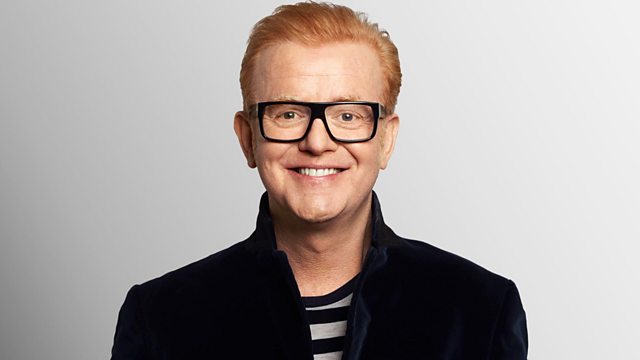 28/05/2015
Chris Evans presents a fully interactive show for all the family, featuring music, special guests and listeners on the phone.
Pause For Thought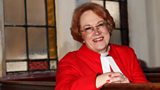 From Canon Ann Easter, Chief Executive of a Charity and Chaplain to the Queen:
I'm often asked what I have to do as a Chaplain to Her Majesty the Queen and the answer is that I have to preach a sermon at a royal residence once a year; I've preached several times at St James's Palace where you're going tomorrow and Marlborough House and, once I'd got over my nerves and realised that congregations are all much the same – what they want is to hear a good story - I've really enjoyed myself. But I also get invited to a Garden Party at Buckingham Palace every year and my husband and I are going this afternoon.
It's so nice! A gorgeous setting with bands playing and endless tea and tiny cakes and everyone's in their finery – some in national costume, others in impossibly smart uniforms and of course the ladies hats are legendary. We pray for warm sunshine – one year, it absolutely poured with rain and my scarlet wool cassock got soaked and stretched so I had a little train dragging in the mud behind me and we smelt like wet dogs all the way home!
A number of guests are presented to Her Majesty and members of her family and that's how my husband Christopher came to ask one of the Royal Dukes what job he did……….
But, for me, the best bit is chatting to other guests and hearing their stories; one lady was working on a supermarket checkout when her husband ran in to tell her they'd got the invitation – she was so  thrilled; another couple told how they'd spent many years raising money for research into the rare disease which killed their son; their invitation was a small recognition of their devotion. The man who was Mayor of a town just as his father and grandfather had been, Bishops, politicians and actors, everyone's ready to share something of the story of their lives and what brought them to this day.
And it's those stories – stories of faith, stories of love and loss, struggles and joys, which connect us as human beings; stories with their facts and their fantasies, like the winning stories we'll hear tomorrow, which help us to understand ourselves and each other – and maybe something about God too!