Main content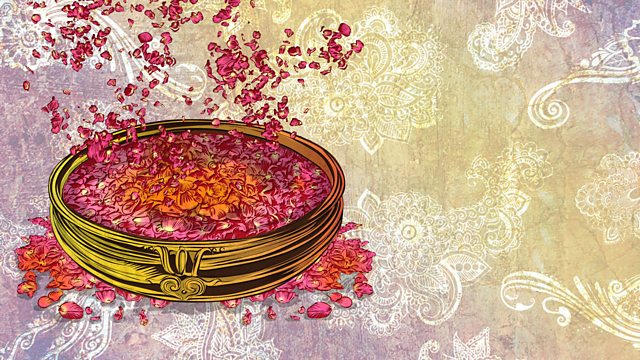 Amir Khusro: The Parrot of India
Professor Sunil Khilnani tells the story of the man who called himself the 'Parrot of India' - warrior, poet and Sufi Muslim saint Amir Khusro.
By turns warrior, prisoner of war, court poet and passionate Sufi devotee, Amir Khusro was above all a quick-witted literary survivor. And his ability to write for all manner of patrons and audiences, added to his faith in Sufism, would help his words endure for 700 years. Sunil Khilnani tells the story of the man who called himself 'The Parrot of India'.
After a career as a soldier, Khusro gained fame in the royal courts of Delhi where poets improvised and extemporised for their patrons, competing with each other in a kind of medieval poetry slam. But despite being the most admired court poet of his time, he eventually suffered burnout and turned for spiritual strength to the great Sufi Muslim saint Nizamuddin Auliya. From then on his poetry focussed on the ideal of Sufi devotion, a merging of identity between master and follower.
Sunil Khilnani visits old Delhi and Khusro's tomb where his songs, passed down through 700 years of oral tradition, are still performed. Those songs have also come to live in the unconscious of millions of Indians through their use in cinema. Javed Akhtar, one of the great song-writers of Indian cinema, pays tribute to his 13th century predecessor.
The founding fathers of modern India made Amir Khusro a mascot of cultural harmony. Sunil Khilnani explores the life of a Sufi Muslim who has become the embodiment of the nation's unofficial motto: 'Unity in Diversity'.
Producer: Jeremy Grange
Executive Producer: Martin Smith
Original music composed by Talvin Singh.
5th century clever man Aryabhata wrote his definitive mathematical work entirely in verse

Exploring the relationship between Buddha's hand positions and the path to enlightenment