Main content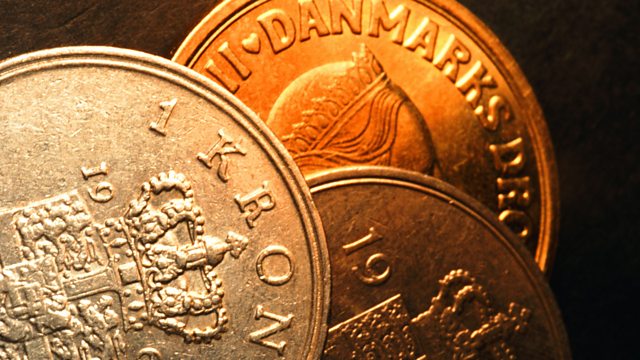 The disappearing krone, Pensions for carers, Huge travel costs for cancer patients
Is the Danish krone about to shuffle off this mortal coil? Plus why disabled people will have to start a pension for their carer and travelling with cancer.
On Money Box with Paul Lewis: Is the Danish krone about to shuffle off this mortal coil? The government plans to remove the obligation on shop-keepers and other retailers to accept payments in cash.
About 100,000 disabled people who employ their own carer will have to set up a pension scheme for them between June this year and April 2017. They are in the final batch of 1.3 million micro-employers who are reaching their 'staging date' when they have to auto-enrol their employees into a pension scheme. But how clearly are the rules being explained to them? And who will meet the cost?
We used to call it sub-letting. Now it's called Rent to Rent. Is it a new business model or a recipe for disaster? As we find out it can lead to legal problems, fines and evictions. What can landlords and tenants do to protect themselves?
More people are surviving cancer than ever before and living normal lives even though they may still have the disease. But if they want a holiday, insurers are treating them as if they are a major risk. And cancer survivors say they're being unfairly written off by companies who don't understand their condition. Money Box investigates.