Main content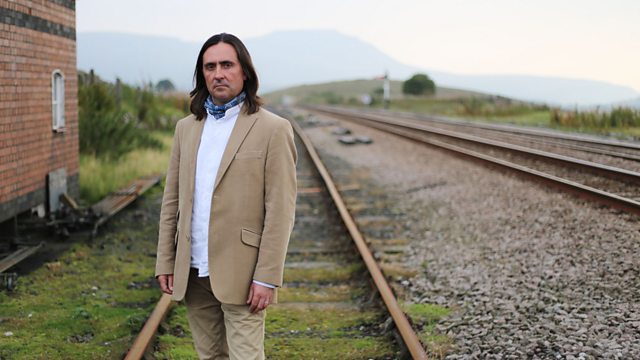 Britain's Deadliest Rail Disaster: Quintinshill
Neil Oliver investigates Britain's deadliest rail disaster at Quintinshill near Gretna Green. Two men were jailed, but was there a cover-up to protect others from being blamed?
On 22 May 1915, a collision at the Quintinshill signal box, near Gretna, became Britain's deadliest ever rail crash. Involving a military train filled with troops - most of whom were from Leith - heading for Gallipoli and two passenger trains, the crash claimed an estimated 226 lives and left hundreds more injured.
The duty signalmen, George Meakin and James Tinsley, were found responsible for the disaster and were both jailed on the charges of culpable homicide.
Neil Oliver explores the series of mistakes that may have caused the collision, the part played by the train companies and the government, and determines whether the investigation would have come to the same conclusions if it were carried out today. Dramatised reconstructions add to this compelling account of a tragedy which had a profound effect on several communities in Scotland, and remains the deadliest in the annals of Britain's railways.
Britain's Deadliest Rail Disaster: Quintinshill is a Finestripe Productions programme for BBC Scotland.
Director Ian Lilley's story of a model train set, scale measurements and smartphones
Clips

Credits
| Role | Contributor |
| --- | --- |
| Presenter | Neil Oliver |
| Production Company | Finestripe Productions |
| Executive Producer | Katie Lander |
| Producer | Ian Lilley |
| Director | Ian Lilley |
| Actor | Mat Urey |
| Actor | Steve Pearson |
| Actor | Lorne MacFadyen |
| Actor | Alasdair Hankinson |
| Participant | Archie Tassell |
| Participant | Robert Watson |
| Participant | Simon Cummins |
| Participant | Anson Jack |
| Participant | David Howell |
| Participant | Adrian Searle |
| Participant | Adrian Quine |
| Participant | Lindsay Farmer |
| Participant | James Chalmers |
| Participant | Juliet Gardiner |
| Participant | Richard Roberts |
Broadcasts