Main content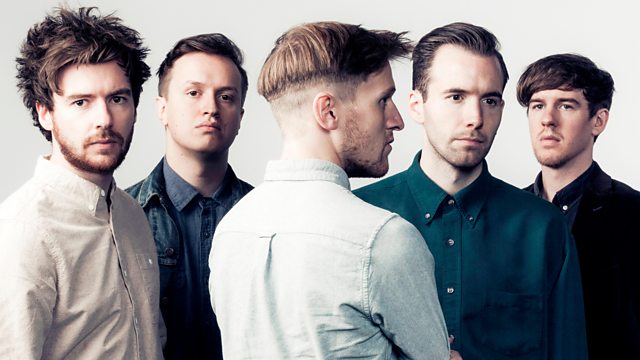 Dutch Uncle Robin Richards
Neo-classical composer and Dutch Uncles songwriter Robin Richards joins Mary Anne to celebrate the opening of Manchester venue Home.
Mary Anne is joined by Robin Richards from the indie pop group Dutch Uncles to celebrate the opening of the Manchester venue HOME. Robin will also be discussing the influence that classical music has in the rock and pop world.
Robin Richards is a neo-classical composer, multi-instrumentalist and the principle songwriter and bassist in Dutch Uncles. His composition style uses rhythmic, melodic and mathematical themes, taking influence from composers like Steve Reich and Igor Stravinsky, and artists including Kate Bush, Tears For Fears and Talking Heads.
On May 24th and 25th Robin will be welcoming the first visitors to Manchester's HOME with a performance scoring Pal Fejos' 1928 film 'Lonesome'. Formed by the merger of the Cornerhouse and the Library Theatre Company, HOME houses two theatres, five cinema screens, and a gallery space. HOME is situated in Manchester's First Street Development.
Last on
Music Played
The Crystals

He's A Rebel

Everything Everything

Regret

Afrika Bambaataa

&

Afrika Bambaataa & Soulsonic Force

Looking For The Perfect Beat

Tommy Boy Greatest Beats.
Tommy Boy.
2.

Marvin Gaye

What's Going On

Talking Heads

Road To Nowhere

Stealing Sheep

Deadlock - 6 Music Session 13/05/2015

R E M

What's The Frequency Kenneth

The Cribs

Different Angle

The Kinks

All Day And All Of The Night

Florence + the Machine

Ship To Wreck

Father John Misty

True Affection

A Winged Victory for the Sullen

Ti Prego, Memory Man

Ultimate Painting

Break The Chain

Elvis Presley

Can't Help Falling In Love

Presley - The All Time Greatest Hits.
RCA.

Field Music

Them That Do Nothing (6 Music Session 01 Dec 2011)

Depeche Mode

Enjoy The Silence

Sleater‐Kinney

No Cities To Love

3 Minute Epiphany

Robin (Dutch Uncles): How Classical Music Can Inspire Pop

The Smashing Pumpkins

Drum + Fife

Courtney Barnett

History Eraser

The Beta Band

Dry The Rain

Jamie xx

Loud Places (feat. Romy Madley Croft)

Horace Andy

Ain't No Sunshine

Sebastian Bell

Slow Graffiti (Evening Session 30.7.1997)

Sunriser

Holly Herndon

Morning Sun
Broadcast