Main content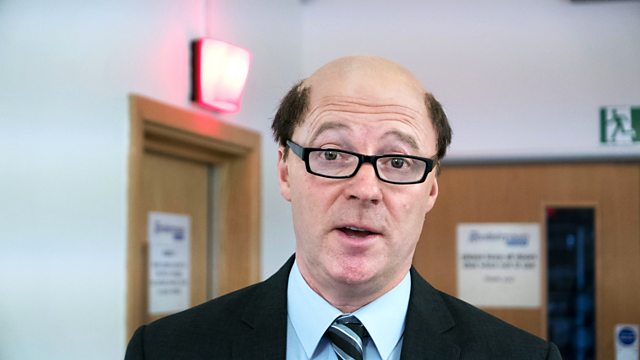 Rory Bremner's Election Report
Comedy. With fresh blood still on the carpet, Rory Bremner returns to BBC Two six days after the election to take a much-needed look back at events and a look to what lies ahead.
Featuring Rory Bremner, John Bird, Matt Forde, Sara Pascoe and a light scattering of guest stars, this half-hour special is a follow up to Rory's Coalition Report broadcast earlier this year.
We peek inside Westminster to see the mandarins at work during the political break, look ahead to election night 2020 and learn how a house brick may be the answer to all our political worries.
Filmed just before transmission in Manchester, Rory Bremner's Election Report offers a chance to hear about the political scene that we're not being told about. Who really governs the country? Can the election bring real change? And most important of all, who was Nick Clegg?
Lively, informed, irreverent and timely, the Election Report offers the antidote to a diet of traditional political programmes. One week after the country limps over the election finishing line, it's time to start all over again as the easy world of campaigning comes to an end and the reality of running the place sinks in.
Featured in...
A collection of brilliant shows from comedy's biggest stars and great up-coming talent.