Main content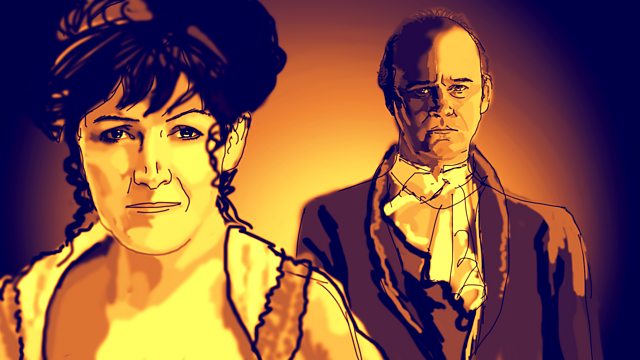 Lizzy Barry's Lesson
Lizzy Barry may have been the most celebrated and best-loved actress of the Restoration. The Earl of Rochester was her finest teacher.
Lizzy Barry was without doubt the most celebrated and best loved actress of the Restoration. But though Mrs Barry would disagree, it may have been her liaison with the infamous libertine The Earl of Rochester which provided the key to her extraordinary success.
Snatched or indeed kidnapped from a theatre where she was playing an unimportant supporting role, Robin Glendinning imagines a period of enforced and brutal tutelage during which Lizzy's exposure to The Earl of Rochester's poetry, stage craft and lovemaking, takes a head-strong but unpolished performer and turns her into the theatrical force which brought to an end the melodramas of Mrs Betterton and blazed a trail for a new generation of actresses who would go on to dominate the London stage as Desdemona, Portia, Rosalind and Lady Macbeth.
Robin Glendinning has written around 20 radio plays for BBC including 'Condemning Violence' nominated for a Sony award and 'The Words are Strange' a Giles Cooper Award winner and 'Playing for Time - 3 Days in May 1940' part of the Churchill Season on Radio 4, Jan 2005. His stage credits include: Stuffing It. Gate Dublin, Tricycle London. Culture Vultures Lyric Belfast, Minerva Chichester. Mumbo Jumbo Royal Exchange Manchester, Lyric Hammersmith, Lyric Belfast. Donny Boy Royal Exchange Manchester, Tour with Tinderbox Theatre Belfast, Exeter Theatre, Royal Theatre Oslo. Summerhouse Druid Galway, Arts Theatre Belfast.
Writer ..... Robin Glendinning
Director ..... Eoin O'Callaghan.
Credits
| Role | Contributor |
| --- | --- |
| Lizzy Barry | Jane Slavin |
| The Earl of Rochester | Tim McInnerny |
| Molly | Lizzy McInnerny |
| Writer | Robin Glendinning |
| Director | Eoin O'Callaghan |