Main content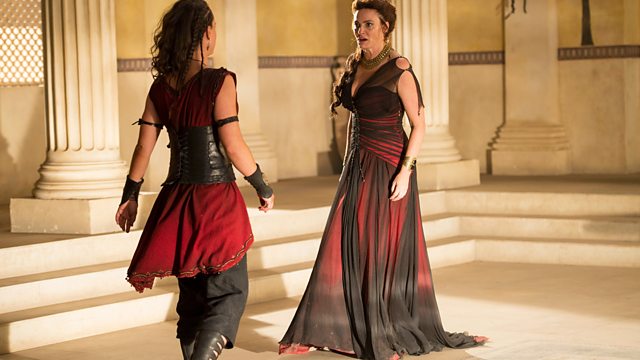 Drama series. The battle for Jason's soul reaches its climax as Aeson and Pasiphae fight to win their son's affections.
When our heroes discover that Jason has been caught by Pasiphae's troops, they know they must do all they can to rescue him before he is lost forever.
Aeson embarks on a brave and dangerous mission into Atlantis to save his son. But he is one man - and with traitors at every turn, can he really succeed?
Credits
| Role | Contributor |
| --- | --- |
| Hercules | Mark Addy |
| Pasiphae | Sarah Parish |
| Aeson | John Hannah |
| Daedalus | Robert Lindsay |
| Jason | Jack Donnelly |
| Pythagoras | Robert Emms |
| Ariadne | Aiysha Hart |
| Medea | Amy Manson |
| Icarus | Joseph Timms |
| Cilix | Lorcan Cranitch |
| Diocles | Henry Garrett |
| Melas | Ken Bones |
| Cassandra | Anya Taylor-Joy |
| Goran | Peter De Jersey |
| Xanthos | Vincent Haquin |
| Cells Guard | Jason Cheater |
| Soldier 1 | Paul Jacobs |
| Soldier 2 | Jason Baughan |
| Writer | Julian Jones |
| Director | Justin Molotnikov |
| Executive Producer | Julian Murphy |
| Executive Producer | Johnny Capps |
| Production Company | Urban Myth Films (West) |