Main content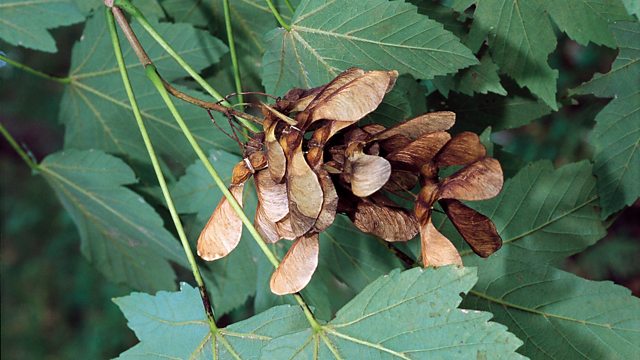 Professor Fiona Stafford discuss birch, very short-lived trees which represent punishment, beauty and versatility, and can be used to make wine.
The immediate meaning of Birch to British ears is punishment. Frequently in archaeological finds of Neolithic and later peoples, Birch is present as weapons, canoes, spears, bowls, rope, carts, furniture and most importantly its bark and root funguses as antiseptics and wound dressings. She is known as the 'watchful tree' for the lenticels on her oily, almost indestructible bark have been interpreted as eyes' - overlooking everything happening in the forest. But Birch really is a sentinel, when spring comes, the birch is one of the first trees to come into leaf. The silver birch is a symbol of beauty, much prized in literature, poetry and photography. Birch sap can be drunk neat, or used to brew wine, beer or vinegar. Birch wine is said to prevent gall/kidney stones, a remedy for rheumatic diseases, a cleansing mouthwash, and an acne remedy.
This third series of these popular tree essays is again written and presented by experienced essayist Fiona Stafford, Professor of Literature at Somerville College Oxford, and explores the symbolism, importance, topicality and surprises of five more trees common in the UK.
Producer - Turan Ali
A Bona Broadcasting production for BBC Radio 3.
Last on
Broadcasts