Main content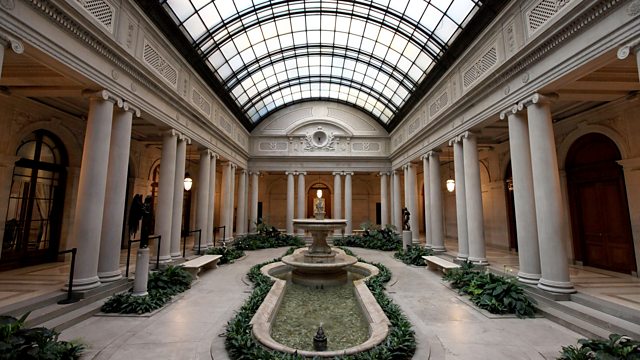 Quatuor Cambini-Paris performs at the Frick Collection in New York. Hyacinthe Jadin: Quartet in E flat major, Op 2 No 1 (Dissonances). Felicien David: Quartet No 1 in F minor.
This week's Lunchtime Concerts come from the Frick Collection - an art museum in New York which celebrates its 80th year in 2015. Their annual series of concerts has been delighting audiences for more than 75 of those years. In today's concert, the French ensemble Quatuor Cambini-Paris makes its New York recital debut with a programme including Hyacinthe Jadin's "Dissonances" Quartet and the Quartet No.1 in F minor by Félicien David .
Hyacinthe Jadin: String Quartet in E Flat major, Op 2 No 1, "Dissonances"
Félicien David: String Quartet No 1 in F Minor
Quatuor Cambini-Paris.