Main content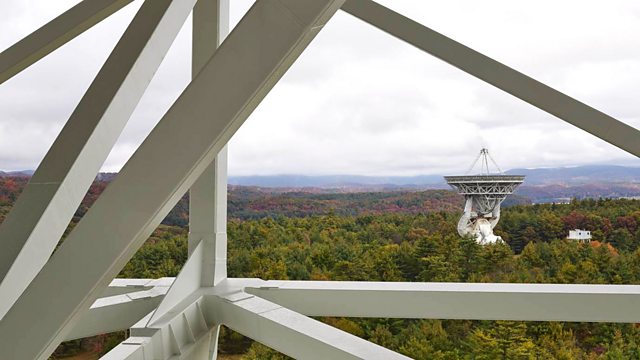 Imagine a place without mobile phones or radio waves. It does exist, in West Virginia, home to the biggest telescope on the planet. Take a visit with us. Spooky isn't it?
Imagine a place without mobile phones. Quiet isn't it? People still look at each other when they are talking. It's not a dream. It really exists.
Take Highway 250 in West Virginia into the Allegheny Mountains and the car radio fades to static. Glance illegally at your mobile phone and the signal disappears. You're in The National Radio Quiet Zone - 13,000 square miles of radio silence, just a few hundred miles from Washington DC. No Wi-Fi; no cell phones; no radio signals.
Designated a radio wave free area in the 1950s, the area is home to two giant listening stations. One listens to deep space, as far back as milliseconds after the Big Bang - the Green Bank National Observatory; the other is Naval Communications, the NSA listening ear.
Taller than the Statue of Liberty, the Green Bank Telescope is the world's largest moving land object. It has the sensitivity, says Mike Holstine, "equivalent to a billionth of a billionth of a millionth of a watt... the energy given off by a single snow flake hitting the ground. Anything man-made would overwhelm that signal." Hence the legal requirement, for a radio frequency free zone.
Photographer Emile Holba, long fascinated with the edges of society, takes a trip into the Quiet Zone where the ability to listen in to moments after the creation of the universe, means the local population have sacrificed their connection to the outside world.
It's not a world without conflict as pressure grows to move into the technological future on the one hand, whilst on the other, a growing band of electro-sensitive immigrants are moving into cabins in the woods. Meanwhile the government are considering the viability of a continued large investment in searching space.
Producer: Sara Jane Hall.
Last on
More episodes
Previous
You are at the first episode