Main content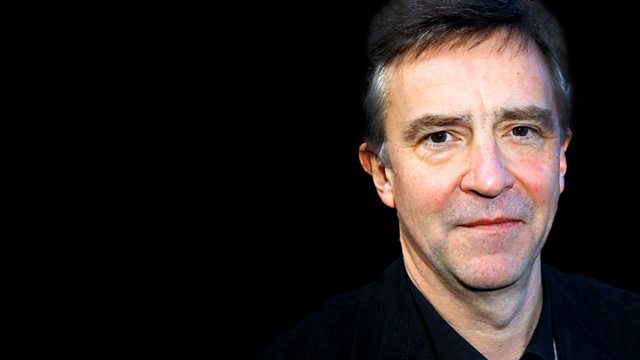 Tigerish Waters
John McCarthy considers the importance of ambiguity and complexity.
John McCarthy considers the way that we can accommodate ambiguity and complexity.
The title of the programme comes from Louis MacNeice's poem "Entirely" which explores the way in which it is never possible to be "entirely" sure, or to have fully grasped a meaning, or to fully be in a moment.
Take a walk in an urban woodland: you can seek and find a sense of solitude whilst always being aware of the busy-ness around you and be aware, simultaneously, of the beauty of birdsong and the trundle of road traffic beyond the gates.
We hear from poets and writers who have explored not getting things "entirely" and found a kind of pleasure and peace in that acceptance. There are readings from Louise MacNeice, Kathleen Jamie and Michael Longley, and an interview with Tom Bolton who writes about London's secret rivers and lost neighbourhoods. The music is by You Are Wolf (Kerry Andrew), Toru Takemitsu, Kraftwerk and Elton John.
The readers are Peter Marinker, Sirine Saba and Joe Armstrong.
Producer: Natalie Steed
A Whistledown production for BBC Radio 4.
Readings
Title: Entirely
Synopsis: Certainty and uncertainty explored in a poem which gives this edition its title.
Author: Louis MacNeice
Publisher: Faber and Faber
Title: Spring Tide (part 3)
Synopsis: The spring tide extends the shoreline beyond its ordinary boundaries.
Author: Michael Longley
Publisher: Jonathan Cape
Title:
The Porch
Synopsis:
Author: R S Thomas
Publisher: W&N; New Ed edition
Title: extract from "Darkness and Light" included in the collection, Findings
Synopsis: The author wants to sail North to experience complete darkness, but finds something else instead.
Author: Kathleen Jamie
Publisher: Sort Of Books
Title: extract from Edgelands: Journeys Into England's True Wilderness.
Synopsis: A manifesto calling for populated landscapes and the wildernesses of edgelands.
Author: Michael Symmons Roberts and Paul Farley
Publisher: Vintage