Main content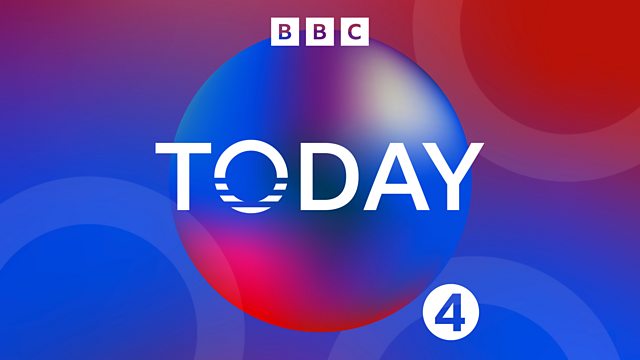 16/05/2015
Morning news and current affairs. Including Sports Desk, Thought for the Day and Weather.
Last on
Clips

Today's running order
0710
Labour's party bosses in Scotland are meeting today to talk about why they were wiped out in the election. Iain Watson is our political correspondent.
0715
A federal jury in America has sentenced the man who helped carry out the Boston marathon bombing to death. Three people were killed and more than two hundred and sixty others were injured when Dzhokhar Tsarnaev and his brother left home-made bombs at the finishing line in 2013. Our Correspondent Gary O'Donaghue is in Boston.
0720
The United States has urged Thailand to consider sheltering stateless Rohingya Muslims who have fled Myanmar and are adrift in boats in the Indian Ocean, and urged countries in the region not to send the migrants back to sea. Nearly 800 migrants were brought ashore in Indonesia on
Friday, but other vessels crammed with them were sent back to sea despite a United Nations call to rescue thousands adrift in Southeast Asian waters with dwindling food and water. Jonah Fisher is our correspondent.
0725
The brewery that owns Fosters and Peroni, SAB Miller, has bought the craft brewer Meantime which is based in London. There's a huge growth and interest in craft beers. The market is growing by 60% a year. That compares with very little growth in the regular beer market. Sara Barton is the owner of Brewster's Brewery in Grantham.
0730
The black flag of lslamic State is flying over the main government compound in the Iraqi city of Ramadi, seventy miles west of Baghdad.  The militants used suicide car bombs to blast their way through the city, before seizing control of the complex, which includes the police headquarters. Ali Khedery was the longest continuously serving American official in Iraq.
0740
Burundi's President Pierre Nkurunziza has thanked his security forces for halting a coup that tried to oust him. He's urged an immediate stop to the protests that have erupted in recent weeks since he decided to seek a third term. In a radio address, he said the coup plot and recent protests were related, but protest groups denied this and said they would continue to demonstrate against his decision to seek a third term in office. More than 105,000 people have fled the country since the unrest began last month. Karen Allen reports.
0745
Paavo Järvi this week released a recording of two Shostakvovich Cantatas written in response to Communist oppression in the 1940's and 50's which praise Stalin.  The world renowned Estonian-born conductor made the recording at a concert in 2011 in his home country, provoking outrage in a nation anxious about potential Russian aggression.  He received threats and was provided with a bodyguard.  Paavo Jarvi is currently musical director of the Orchestre de Paris and artistic director of the Deutsche Kammerphilharmonie Bremen.
0750
There's no sign of any order yet emerging in the Labour party after its disastrous performance at the General Election last week. Yesterday, Chukka Umunna, seen as one of the leading candidates for the leadership pulled out of the race, saying he didn't anticipate the levels of public scrutiny that went with the job of leader of the Opposition. Today, the party's leader in Scotland, Jim Murphy, is expected to face a vote of no confidence with unions and some Labour MSPs calling for him to go. The Shadow Energy Secretary, Caroline Flint, is today throwing her hat in the ring in the contest to become deputy leader.
0810
A US jury has sentenced Boston bomber Dzhokhar Tsarnaev to death by legal injection. Three people died and more than 260 were wounded when Tsarnaev and his brother set off two shrapnel packed pressure cooker bombs near the finish line of a Marathon race on April 15 2013. A 12 member federal jury unanimously decided on the death penalty. Susan Zalkind is reporter for the Boston Magazine and the Daily Beast.
0815
The Defence Secretary Michael Fallon has been urged to make a public apology to the victims of Libyan soldiers brought to the UK for training with the British Army, who carried out a number of horrific sex attacks on locals. Moktar Ali Saad Mahmoud, 33, and Ibrahim Abugtila, 23, were both jailed for 12 years on Friday for acting like "hunting dogs" as they raped a man in central Cambridge last year.  On Wednesday three other cadets were jailed for attacking women in the city on the same night in October last year. Alan Page is detective inspector of the Bedfordshire, Cambridgeshire and Hertfordshire Major Crime Unit. Peter Robinson is chairman of Bassingbourn Parish Council.
0820
The last episode of Mad Men is broadcast this weekend in America. It's the seventh series of the programme - that's how successful its been. If you haven't seen Mad Men it's about the advertising business in America in the 1960s. It's funny, its sad, and it's unpredictable, as our New York correspondent Nick Bryant reports.
0830
Scottish Labour's Executive Committee meet on Saturday to begin a review of why Labour was defeated so heavily in the General Election in Scotland. It's thought that the party leader in Scotland, Jim Murphy, will face a vote of no confidence. The Labour-affiliated unions Unite and the Communication Workers Union have called for Mr Murphy to stand down. Ian Murray is shadow Scottish secretary, MP for Edinburgh South, and Labour's only MP in Scotland.
0845
The Conservatives' election strategist, Lynton Crosby, has told the Telegraph that there should be a ban on the publication of public polls for the "two or three weeks" before a general election. An inquiry into why the pre-election polls were so far from how people eventually voted has been set up by the British Polling Council. The leading statistician Sir David Spiegelhalter has written in a blog that the polls brought statistics into disrepute.
0850
Today is Steven Gerrard's final game at Anfield, his home ground for seventeen years. The Liverpool writer Frank Cottrell Boyce looks back at Gerrard's career and explores why he inspires such loyalty among fans.
0855
An exhibition is opening in Oxford about the life and work of the physicist, Henry Moseley, who died fighting at Gallipoli during the First World War. His work contributed to the development of the Periodic Table and the nuclear model of the atom. His death in combat caused an outcry and led to wider changes in the way that science, scientific research, and scientists were used in war. Silke Ackermann is director of the Museum of the History of Science. Professor Andy Parker is head of the Cavendish Laboratory at Cambridge University.
 All subject to change.
Broadcast