Main content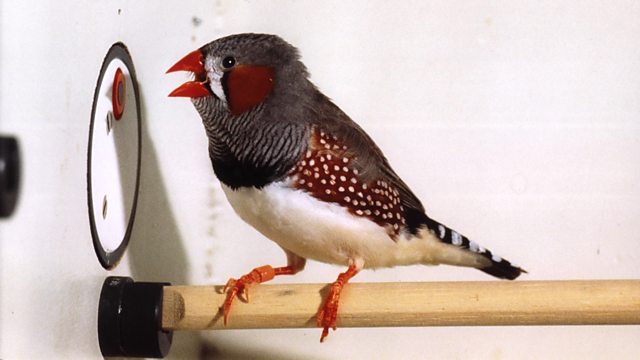 What the Songbird Said
Angela Saini meets scientists investigating what the ability of songbirds and other species to learn and imitate sounds reveals about how human language might have evolved.
Could birdsong tell us something about the evolution of human language? Language is arguably the single thing that most defines what it is to be human and unique as a species. But its origins - and its apparent sudden emergence around a hundred thousand years ago - remains mysterious and perplexing to researchers. But could something called vocal learning provide a vital clue as to how language might have evolved? The ability to learn and imitate sounds - vocal learning - is something that humans share with only a few other species, most notably, songbirds. Charles Darwin noticed this similarity as far back as 1871 in the Descent of Man and in the last couple of decades, research has uncovered a whole host of similarities in the way humans and songbirds perceive and process speech and song. But just how useful are animal models of vocal communication in understanding how human language might have evolved? Why is it that there seem to be parallels with songbirds but little evidence that our closest primate relatives, chimps and bonobos, share at least some of our linguistic abilities?
In this programme, Angela Saini meets biologists and linguists investigating what research on songbirds and other species might have to say about the question of how language, with all its beauty and richness, may have evolved.
Producer: Rami Tzabar.
Last on
Angela Saini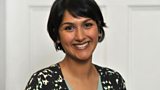 Angela Saini explores the science of birdsong and its relationship to human language.
Broadcasts