Main content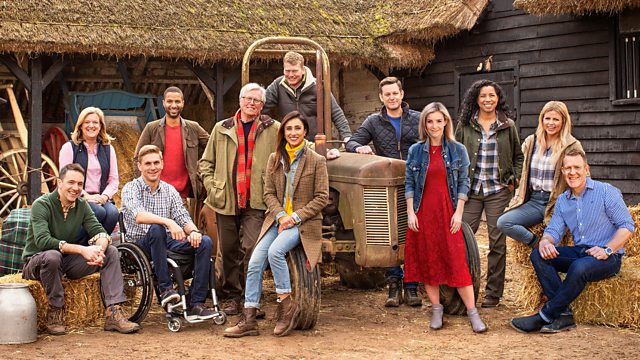 Spring Special
As the landscape bursts back into life, the team celebrate spring. Matt Baker gets a real feel of spring in north Wales, where he meets a flock of orphan lambs.
As the landscape bursts back into life, we celebrate spring. We don't just see the season changing around us - we feel it, smell it, taste it and hear it. Spring isn't just a feast for the eyes - it awakens all our senses.
Five of our presenters each discover their own sense of spring. Matt Baker gets a real feel of spring in north Wales, where he meets a hotchpotch flock of orphan lambs. Ellie Harrison journeys through the Top of the Spring Pops - gathering seasonal sounds of nature to soothe the soul. Anita Rani gets a rather unusual taste of spring at a barbecue with a difference, while John Craven captures the ultimate smell of spring with a scientist known as Doctor Smell!
The sounds of spring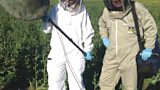 Last year babbling brooks, bleating lambs and chirping chicks were all ranked in the National Trust's top ten of our favourite 'spring sounds'. As part of our spring special, Ellie Harrison travels across breathtaking Northumberland to collect a seasonal 'Top of the Pops' with the help of wildlife sound recordist Geoff Sample. From the sound of the farm to the buzz of the bee – what will be the nation's favourite? Listen out at the end of the programme for a unique reworking of the Countryfile theme tune with the sounds that Ellie collects.
A hotchpotch flock
Three years ago, Helen Wise and Ioan Doyle were driving down a mountain road when a chance encounter with an orphaned lamb turned their lives upside down. Nursing 'Florence' back to health, the couple soon found their unusual vocation and started to accept more orphaned and unwanted lambs into their midst. Matt Baker travels to Helen and Ioan's home in the foothills of Snowdonia to meet this hotchpotch flock of different breeds that has now grown to include more than a hundred sheep. And, with spring in the air, it's time they move their flock from winter pasture to the heights of the Snowdonia mountain range.
The smell of spring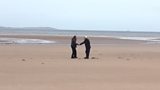 We can hear the sounds of spring and see the landscape changing – but does the season have a distinctive smell? John Craven meets biochemist George Dodd, a world authority on the science of smell, who has been so inspired by the scents of the Highlands in spring that he's recreated them in a perfume. John accompanies George on a scent trail before joining Adrian Hollister, owner of potentially the most remote perfume studio in the world, to put them in a bottle.
Wild swimming in Snowdonia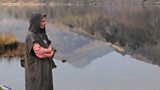 As the season warms so do the 250 lakes of Snowdonia. It is at this time of the year that artist and wild swimmer, Vivienne Rickman-Poole, sets herself a challenge. Every day in April she is out, regardless of the weather, swimming in the stunning lakes of Snowdonia. That's thirty swims in thirty days! So what drives Vivienne's Snowdonian swimathon?
The taste of spring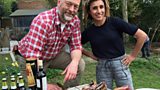 The sun's made a welcome return and the smell of freshly cut grass hangs thick in the air. It can only mean one thing – barbeque weather. Anita Rani visits Cambridgeshire food-fanatic Tim Hayward who believes that spring lamb is old news and the new kid on the block is goat. The demand for goat dairy produce is increasing and Tim shows us how we can make more of one of the industry's most valuable by-products - in his own unique style.  
Fox cubs
Spring is a time for new beginnings and the emergence of young life. But cameraman Richard Taylor Jones has a confession to make, despite fifteen years of filming British wildlife he has never managed to capture a fox cub. Following a tip on social media, Richard uncovers a bank of nettles in Kent that could solve that. This area plays home to a family of foxes, complete with newborn cubs. So, armed with a host of night-time gadgets, Richard heads off in search of that elusive shot.  
The sight of spring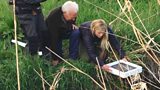 Ellie witnesses the ancient spring sight of 'Elvermen' hunched along the banks of the River Severn in order to net one of the oldest creatures on earth – elvers. Although she's lived in Gloucestershire her whole life, Ellie has never witnessed the spectacle. It only takes place when conditions are perfect – under a cloak of darkness when spring tides are at their highest. Whilst there Ellie finds out how elvermen, the fisheries and eel conservation groups are all working together to keep the tradition of elvering, and this critically endangered species, alive.
Rock climbing in Snowdonia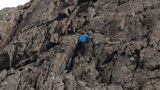 With the sheep moved on to pastures new, it's time for 'hotchpotch flock' farmers Ioan and Helen to indulge in their other great passion - rock climbing. Despite having scaled some of the most difficult mountains in the world they still manage to find challenges near to home and the couple show Matt the quality of the cliffs that are right on their doorstep. Then Matt joins Hywel Roberts, a former ranger of Cwm Idwal, to search for what he sees as the first sign of spring in Snowdonia - the rare purple saxifrage.
Credits
| Role | Contributor |
| --- | --- |
| Presenter | Matt Baker |
| Presenter | Ellie Harrison |
| Presenter | John Craven |
| Presenter | Anita Rani |
| Executive Producer | William Lyons |
| Series Producer | Joanna Brame |