Main content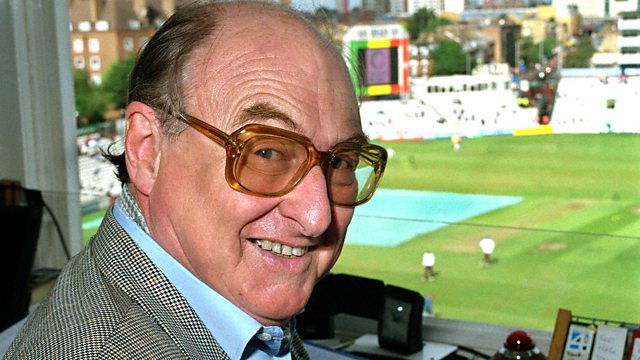 Henry Blofeld
From test matches to driving across India, cricket commentator Henry Blofeld talks about his life and career. Recorded in 2001. From May 2015.
BBC cricket commentator Henry Blofeld looks back at his life from his eccentric childhood in Norfolk to his schooldays at Eton, plus his successful career as an international cricket writer and broadcaster.
Henry entertains his audience with many colourful anecdotes about his colleagues on 'Test Match Special', including John Arlott and Brian Johnston, and reveals what really happened when the Queen presented the TMS team with a special cake.
Henry also describes his incredible journey in 1976 when he travelled overland with three friends from London via Iran and Afghanistan to Bombay in a 1921 Roll-Royce Silver Ghost.
Recorded on tour in Autumn 2001.