Main content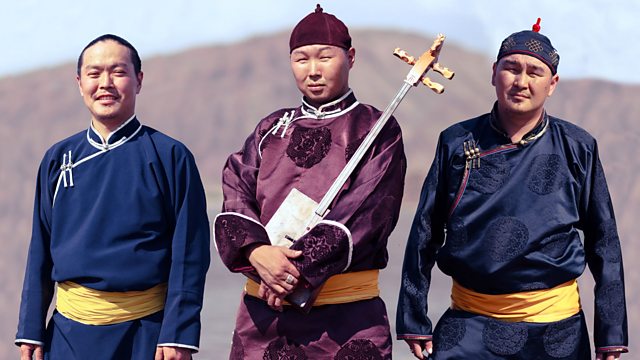 Mary Ann Kennedy - Alash in Session
Mary Ann Kennedy with new music plus traditional Tuvan throat-singing trio Alash performing live. Andy Kershaw's Album of the Month is Alone by Malian desert rock band Terakaft.
Mary Ann Kennedy with new tracks from across the globe, plus live music from traditional Tuvan trio Alash.
Alash are masters of the extraordinary throat-singing tradition of Tuva in Central Asia. The technique of throat-singing enables the performer to produce whistle-like overtones against a simultaneous low-pitched drone. Alash take their name from the Alash River in the northwest region of Tuva, and the group came together in 1999 as students in the Tuvan capital Kykzl. The trio accompany themselves on traditional instruments made from horsehair and goatskin. Their work has included collaborations with the Sun Ra Arkestra and Bela Fleck and the Flecktones.
Also in tonight's programme, Andy Kershaw makes a welcome return to Radio 3 to select his Album of the Month, Alone by Malian desert rock band Terakaft.
All World on 3 sessions are available for download as a podcast via the Radio 3 website.