Main content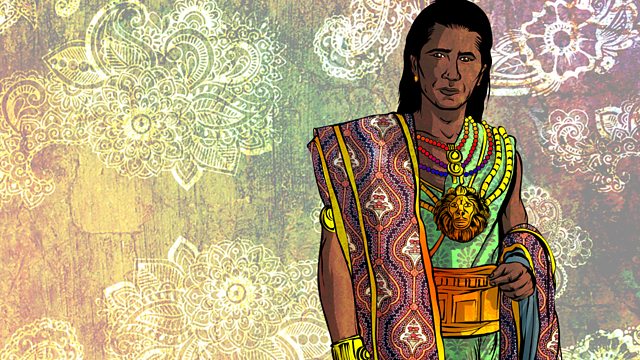 Ashoka: Power and Persuasion
Sunil Khilnani explores the life and legacy of the once-forgotten emperor Ashoka, whose ideas and beliefs provided an inspiration for modern-day India.
Professor Sunil Khilnani of the King's India Institute in London looks at the life and legacy of the emperor Ashoka, who ruled over a large part of the Indian sub-continent. He came to power around the time the Romans were fighting Carthage and the Chinese were building their Great Wall but faded from view over time. Rediscovered by the British, he went on to become an inspiration to India's nationalists. Ashoka's symbol of four lions, each facing in a different direction, can be found on official Indian documents and the nation's currency. His most remarkable legacy is the rock edicts, public instructions to his people on correct behaviour - including religious tolerance and his own principle of Dhamma. "Dhamma described the ruler's duty to interest himself in the welfare of his people, their health and happiness. It even committed him to planting banyan trees and mango groves along the roads, to provide water and resting places for travellers . . an early statement about the private faith of a leader and the responsibilities of public office"
Producer: Mark Savage.
Researcher: Manu Pillai
With incidental music by the composer Talvin Singh.
Listeners can catch up with the series and see the list of remarkable Indians featured on the Radio 4 website.
Last on
Broadcasts