Main content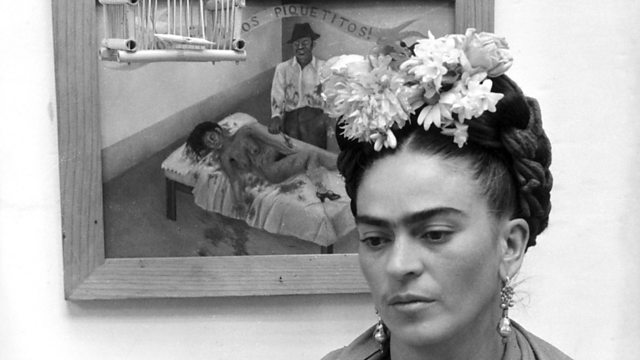 Frida Kahlo's style; New MP Naz Shah; Babies who survived Auschwitz
The clothes of Mexican artist Frida Kahlo and the influences that led to her individual style, plus how to make and design your own Frida-inspired headwear. With Jenni Murray.
The clothes of Mexican artist Frida Kahlo and the influences that led to her individual style, plus how to design and make your own Frida inspired headwear. Naz Shah defeated George Galloway in the General Election - what does the women's rights' campaigner hope to achieve as new MP for Bradford West? We hear how thousands of pregnant women in Nepal are coping with stress and complications caused by the recent earthquakes. The 'born survivors' of Auschwitz on how their mothers hid their pregnancies to avoid the gas chambers and how they were reunited sixty five years later.
Presenter: Jenni Murray
Producer: Anne Peacock.
New MP Naz Shah
Naz Shah is a mother of three, born and raised in Bradford, a woman's rights campaigner and the chair of mental health charity Sharing Voices Bradford. And now she is also the Labour MP for Bradford West having ousted George Galloway by 11,000 votes after a bitter and controversial campaign. When a reporter asked her why she had gone into politics she decided to write an open letter which went viral. It told her extraordinary story of becoming homeless and destitute at 6 after her father abandoned them for a 16-year-old neighbour, her mother's imprisonment for murder of an abusive partner and the arranged marriage she was forced into at the age of 15. She joins Jenni to talk about what inspired her to get into politics and what she wants to achieve in Parliament.
Born Survivors – Three Mothers and Their Babies Who Survived Auschwitz
In September 1944, three women, Priska, Rachel and Anka arrived in Auschwitz concentration camp in Nazi occupied Poland.  Each was about two months pregnant, but when questioned by the Nazi doctor Dr Josef Mengele, each denied the fact, and in doing so, escaped the gas chambers. Each woman endured indescribable cruelty and gave birth in such appalling circumstances it is a miracle that her baby lived. Author Wendy Holden joins Jenni with those three surviving babies - Eva Clarke, Mark Olsky, Hana Berger Moran- to talk about the mothers' incredible stories of courage,  how the "babies" met for the first time 65-years later at Mauthausen concentration camp in Austria for the anniversary of its liberation and how they have become siblings of the heart.
Born Survivors – Three young mothers and their extraordinary story of courage, defiance and survival by Wendy Holden is published by Sphere.  
Frida's Clothes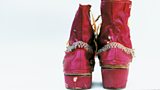 Photographs of Frida Kahlo's clothes are currently being exhibited at the Michael Hoppen Gallery in London. The photographs taken by Japanese photographer Ishiuchi Miyako were commissioned by Circe Henestrosa.
Frida's personal archive including her clothes and accessories were locked away  for fifty years after her death but are now on permanent display in Mexico City. Circe explains how Frida's clothes were a very deliberate construction of identity and why she combined influences from indigenous Mexican people and Europe in her iconic and style.
Photo Credit: Ishiuchi Miyako and thanks to the Michael Hoppen Gallery for granting permission of it's use.
Make Your Own Frida Inspired Flower Headdress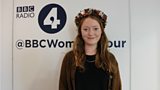 Frida Kahlo was always seen with a colourful headdress inspired by traditional dress of the Pehuana region. Her influence on fashion today can be seen in the popularity of floral headdresses which can be can seen at festivals, weddings and bought in many high street shops.
Aleko Ironside has her own line in colourful headwear and will demonstrate how to make bespoke 'Frida-esque' floral headwear, easily and cheaply for any occasion.
Women In Nepal
Women are women wherever they are – they only want the best for their baby. 14,000 women in the areas affected by the Nepalese earthquakes are due to give birth this month and many have been experiencing complications brought on by the stress of the disaster. Jenni speaks to Cat Carter from Save the Children about what care humanitarian Aid organisations provide for mothers to be and to Dr. Louisa Baxter in Nepal. 
Credits
| Role | Contributor |
| --- | --- |
| Presenter | Jenni Murray |
| Producer | Anne Peacock |