Main content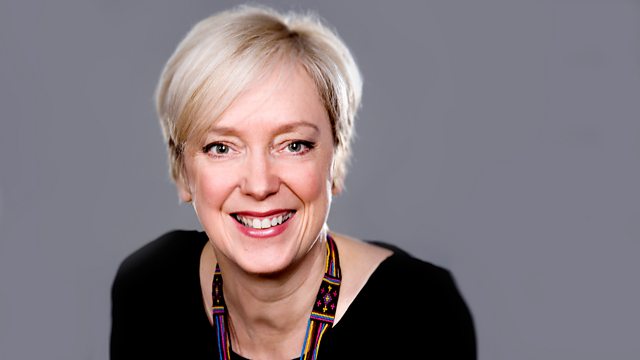 Jon Stewart, Kit Harrington and a girl band extravaganza!
Janice Forsyth talks to director and Daily Show star Jon Stewart and journalist Maziar Behari about new film Rosewater, plus Kit Harrington talks about Spooks: The Greater Good.
It's film day on the Culture Studio. Today our critics review:
Spooks. The small screen spy hit has made the jump to the big screen. Sir Harry Pearce is back along with a new agent played by Kit Harrington from Game of Thrones. Kit tells us about the film and our critics tell us what they thought.
Rosewater. In 2009 journalist Maziar Bahari was arrested in Tehran on suspicion of espionage after filming a spoof interview for Jon Stewart's Daily Show. He was kept in jail and tortured for almost 120 days before being freed. Now, Bahari and Stewart have made Rosewater, a film telling the story of Bahari's detention. Bahari and Stewart tell us why they made it.
In Top Five, comic turned actor Chris Rock plays a comic turned actor who wants to be taken seriously. But what do our critics think?
But it's not all movies today.
In the second hour, Cal Moriarty tells us about her debut novel, The Killing Of Bobbi Lomax, a tale of murder and intrigue in 1980s America.
Filmmaker Felipe Bustos Sierra tells us about his film Nae Pasaran.
And we have a one-off Scottish supergroup in the studio! Carla Easton of Teen Canteen has brought together a host of Scotland's best musicians to perform a unique benefit gig for Scottish Women's Aid on Saturday. On the night, each of them will be performing their own interpretation of a girl-band hit and, today, some of them will be giving us an exclusive taster.
Last on
Chapters
Film Reviews

Film reviews for Spooks and Rosewater in the first hour of the show.

Killing Of Bobbi Lomax

Cal Moriarty tells us about her debut novel, The Killing Of Bobbi Lomax.

The Girls Effect

Carla Easton of Teen Canteen has brought together a host of Scotland's best musicians

Girl Effect

From left to right: Jamie Sutherland, Carla Easton, Dylan Childs, Eugene Kelly

Broadcast