Main content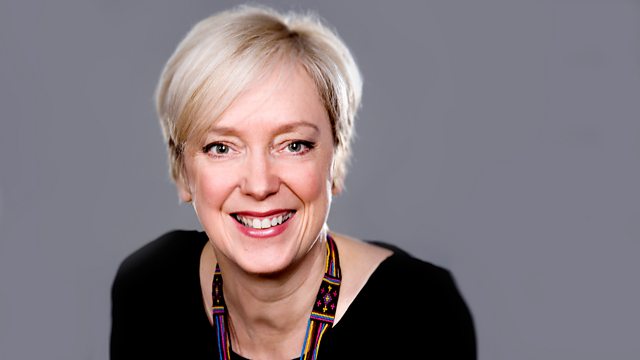 06/05/2015
Janice Forsyth interviews Lorna Luft, actress, author, producer and daughter of Judy Garland, ahead of the opening of Judy: The Songbook of Judy Garland at Edinburgh's Playhouse.
Stage, film and television actress, best-selling author, recording artist and Emmy nominated producer Lorna Luft discusses her show 'Judy: The Songbook of Judy Garland' which highlights her mother's legendary life and career.
The popularity of skilled, cutting-edge circus acts is rising across the world and particularly at the Edinburgh Fringe Festival in recent years. Journalist and circus expert Boo Paterson discusses the announcement that Underbelly, one of the four biggest venues at the Edinburgh Festival, is to erect two big tops on Edinburgh's Meadows that for three weeks will be home to a programme of contemporary circus acts from around the world.
Janice finds out how a new free creative writing programme Writers' Essentials plugs a gap where writers need support, feedback and an editor's eye. Creative Director Sarah Hull drops by to tell us more.
Plus the elusive and fascinating Edinburgh based artist Sylvia Von Hartmann joins Janice ahead of her last ever exhibition at Glasgow's Thistle Gallery.
It's 175 years since the first Penny Black was printed - Janice finds out how the Royal Mail is celebrating.
Theatre production "Mermaid" re-imagines the Hans Christian Andersen classic through the eyes of a teenage girl struggling with modern day obsessions. The production, which begins a run in Edinburgh this evening, includes a chorus of local young women playing the on-stage mermaid chorus. Janice is joined by Shared Experience's Artistic Director, Polly Teale and designer Tom Piper
who created the world-famous poppies - 'Blood Swept Lands and Seas of Red' - at the Tower of London'.
Chapters
Lorna Luft

Lorna Luft discusses her show 'Judy: The Songbook of Judy Garland'

Writers' Essentials

Writers' Essentials plugs a gap where writers need support.

Circus Stylings

The popularity of skilled, cutting-edge circus acts is rising across the world

Sylvia Von Hartmann

Edinburgh based artist Sylvia Von Hartmann joins Janice ahead of her last ever exhibition

Penny Black Anniversary

It's 175 years since the first Penny Black was printed

Janice in a Circus Ringmaster Outfit

Photograph by Chris Scott