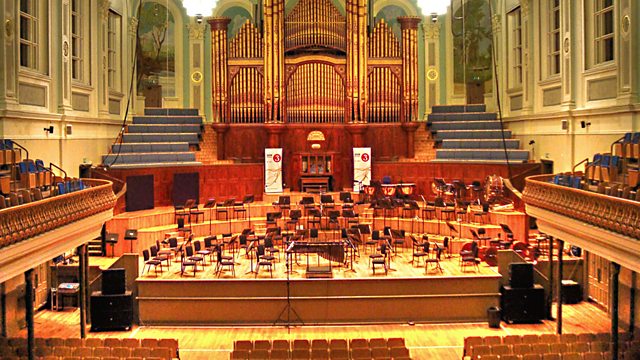 BBC NOW and Chorus - Haydn's The Creation
Live from St. David's Hall, Cardiff
Presented by Nicola Heywood Thomas
The BBC National Orchestra and Chorus of Wales, conducted by Stephen Layton, perform Haydn's Creation.
Haydn: The Creation Part I
8.15 Nicola Heywood Thomas talks to Stephen Layton about his work with the Choir of Trinity College Cambridge and Polyphony, with music by David Briggs and Karl Jenkins.
8.35
Haydn: The Creation Parts II & III
Elizabeth Watts (soprano)
Allan Clayton (tenor)
Matthew Brook (bass)
BBC National Orchestra of Wales
Stephen Layton (conductor)
"When I think of God I can only write joyful music" said Joseph Haydn when he began to write what is generally accepted as his masterpiece. Taking collective inspiration from Genesis, the Psalms and John Milton's epic poem 'Paradise Lost', The Creation is a work of musical invention, a sensational biblical homage to our living planet. It also owes a debt to another great choral composer from the eighteenth century - Handel. Haydn first heard performances of Messiah and israel in Egypt in London in 1791, with a massive chorus and orchestra numbering over 1000 people. The impact was immense, and he immediately remarked to a friend that he should like to write something similar, but was stuck for a libretto. In return the friend thrust a Bible into Haydn's hand and said "begin at the beginning!" The final result gives a lasting impression of uncomplicated joy in the world, from the pen of a 66 year old composer.
Last on