Main content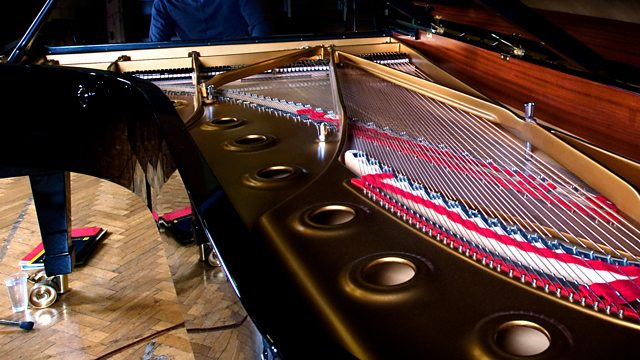 Nicole Cabell (soprano), Simon Lepper (piano) perform at the Royal Conservatoire of Scotland. Poulenc: Banalites; Fiancailles pour rire. Ravel: Sheherazade; 5 Popular Greek Songs.
Former Cardiff Singer of the World winner, Nicole Cabell and pianist Simon Lepper celebrate Poulenc's profound love for the contemporary poets of his day in Paris in this recital from the Royal Conservatoire of Scotland in Glasgow.
Banalités' is a group of five songs from various sources of which, 'Hotel' and 'Voyage a Paris' come from a group of short poems also entitled 'Banalités' by the poet Apollinaire which appealed to him because of their silliness. The group of poems are disparate and have no obvious thematic thread however his settings, beautifully illuminate the sometimes obscure texts.
The poetry of Louise de Vilmorin gave Poulenc the opportunity to write specifically for the female voice in 'Fiancailles pour rire'. The cycle begins with the expression which has come to represent the duality of Poulenc's musical personality -) the monk and the street urchin - the sublime alongside the ridiculous. The final song of the cycle, "Fleurs," is one of those grave songs of love and loss that no one else but Poulenc could have composed.
Poulenc's works are contrasted with two well-known song cycles by his older contemporary, Maurice Ravel; the magically evocative song cycle Shéhérazade originally written for soprano (or tenor) and orchestra and his Cinq populaires grecques which were written around the same time for voice and harp to illustrate a lecture his friend Pierre Aubry was giving on Greek folk song. They are all popular songs which range in mood from the carefree 'Tout gai', to the atmospheric and meditative 'La-bas, vers l'eglise'.
Poulenc: Banalités
Ravel: Shéhérazade
Poulenc: Fiançailles pour rire
Ravel: 5 Popular Greek Songs
Nicole Cabell, soprano
Simon Lepper, piano.