Main content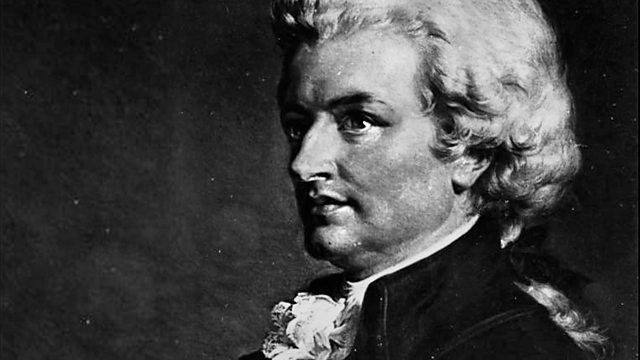 Donald Macleod considers why, disheartened in Vienna, Mozart considered moving to London.
He took the 'land of the clavier', Vienna, by storm, becoming something of a pioneer in composing piano concertos, this week Donald Macleod explores the life and music of Wolfgang Amadeus Mozart.
In 1786, Mozart organised a number of subscription concerts at the Burgtheatre in Vienna. At these events he performed his latest music, including the Concerto No 23 in A major K488 for piano and orchestra. His popularity as a concert pianist had by now peaked, and Mozart was frustrated that he'd still not been able to secure a position at court.
Mozart now cancelled any further subscription concerts, and considered moving to France or England where he thought the prospects were better. The Emperor Joseph II upon hearing the rumours that Mozart was planning to leave, promptly offered him the post of chamber musician. Set against this good fortune, was the tragic news that Mozart's father Leopold had died. Around this time of grief Mozart composed relatively little, but he did complete his opera Don Giovanni K527.