Main content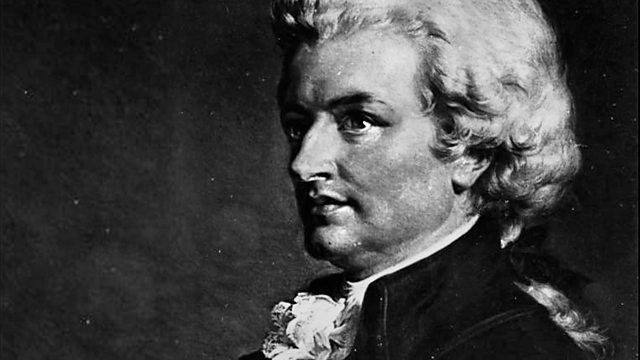 Donald Macleod on Mozart's time as a freelance musician in Vienna, where he dazzled audiences with works such as the Rondo in D, K382, and the opera Die Entfuhrung aus dem Serail.
He took the 'land of the clavier', Vienna, by storm, becoming something of a pioneer in composing piano concertos, this week Donald Macleod explores the life and music of Wolfgang Amadeus Mozart.
In the early 1780s, Mozart was making his way as a freelance musician in Vienna. He'd finally left the employment of Archbishop Colloredo in Salzburg, and was now dazzling Viennese audiences with his music, such as his the Rondo in D major K382 for piano and orchestra. His latest opera Die Entführung aus dem Serail also had quite an impact in Vienna, even though Emeperor Joseph II was supposed to have said that the music was too beautiful, and "a monstrous many notes".
On top of Mozart's growing popularity, there was another reason for his interest for remaining in Vienna. Wolfgang had previously fallen in love with Aloysia Weber, but she was now married. His affections turned to her younger sister Constanze, whom he then married. During this same period, Mozart's career as a virtuoso performer in Vienna was in the ascent. In partnership with a musician called Martin, he organised and gave a number of subscription performances. At these concerts which often included in the audience the Emperor, Mozart wowed his public with his artistry, performing his latest works including the Concerto No 13 in C major K415 for piano and orchestra.