Main content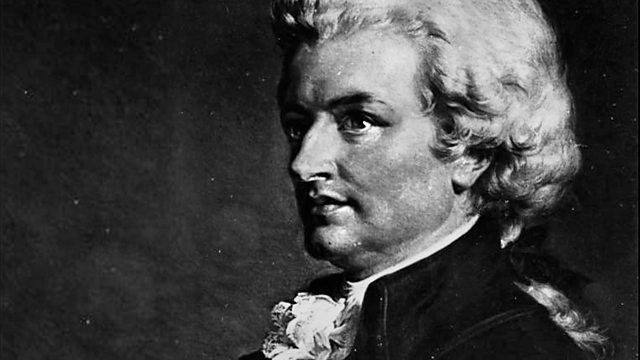 Donald Macleod focuses on the period in which Mozart composed his Piano Concerto No 9. Relations between the archbishop of Salzburg and his young employee were not going well.
He took the 'land of the clavier', Vienna, by storm, becoming something of a pioneer in composing piano concertos, this week Donald Macleod explores the life and music of Wolfgang Amadeus Mozart.
Relations between the Archbishop of Salzburg and one of his employees, young Mozart, were not going well. The Archbishop found Mozart insubordinate and rebellious, and forbade him to compose any further symphonies. Instead Wolfgang was expected to regularly churn out suitable entertainment music for his employer including serenades, marches, and divertimenti, including his Divertimento in F major No 10 K247.
Mozart however pushed against the boundaries where he could, including writing a series of violin concertos. He also had the opportunity to compose much liturgical music including his Litaniae de venerabili altaris sacramento K243. It was however for a visiting French pianist that Mozart composed the first of his great piano concertos, No 9 in E flat major K271. He wrote this work in the month that he turned twenty-one, and there was a sense of dialogue between the soloist and the orchestra, which was quite new for listeners at that time.