Main content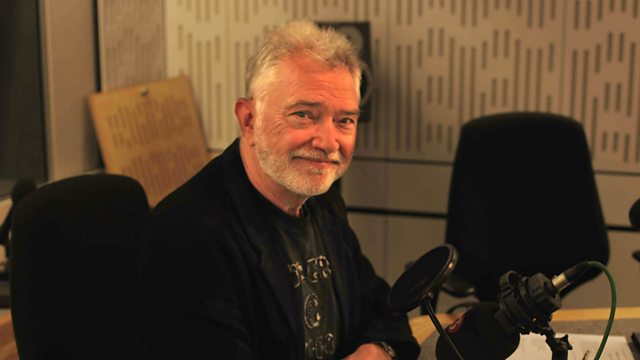 Wednesday - Sarah Walker with Martin Shaw
With Sarah Walker. Including Five Reasons to Love Youth Orchestras; Musical challenge; Artist of the Week: Benjamin Grosvenor; Sarah's Essential Choice: Liszt: Prometheus.
9am
A selection of music including '5 reasons to love... youth orchestras'. Especially for the week of Radio 3's Young Artists Day, Sarah explores recordings by top youth orchestras, including the National Youth Orchestra of Great Britain, Gustav Mahler Jugendorchester and Junge Deutsche Philharmonie, with music by Bartók, Debussy, Adès and Ginastera.
9.30am
Take part in today's challenge: two pieces of music are played together - can you work out what they are?
10am
Sarah's guest is the veteran actor Martin Shaw. Known for his roles in The Professionals, Judge John Deed and Inspector George Gently, Martin will be sharing a selection of his favourite classical music with Sarah.
10.30am
To mark Radio 3's Young Artists Day earlier this week, Sarah is featuring the pianist Benjamin Grosvenor. At just 22 years old, Grosvenor is a Radio 3 New Generation Artist, the youngest artist ever to sign to Decca Records and was the youngest soloist to perform at the first night of the Proms. Throughout the week Sarah showcases Grosvenor's recordings of works by composers including Bach, Ravel, Chopin, Saint-Saëns and Gershwin.
11am Essential Choice
This week Sarah explores depictions of Prometheus.
Liszt
Prometheus - symphonic poem, S99
London Philharmonic Orchestra
Georg Solti (conductor).
Music Played
5 Reasons To Love: Youth Orchestras

Artist Of The Week: Benjamin Grosvenor

MARTIN SHAW'S CHOICE NO. 1

MARTIN SHAW'S CHOICE NO. 2

Artist Of The Week: BENJAMIN GROSVENOR

Essential Choice
Imperfect Harmony
Puccini
Gianni Schicchi: O mio babino caro
Angela Gheorghiu (soprano)
London Symphony Orchestra
Antonio Pappano (conductor)
EMI

Berlioz
Harold in Italy: Serenade
Frankfurt Radio Symphony Orchestra
Eliahu Inbal (conductor)
DENON