Main content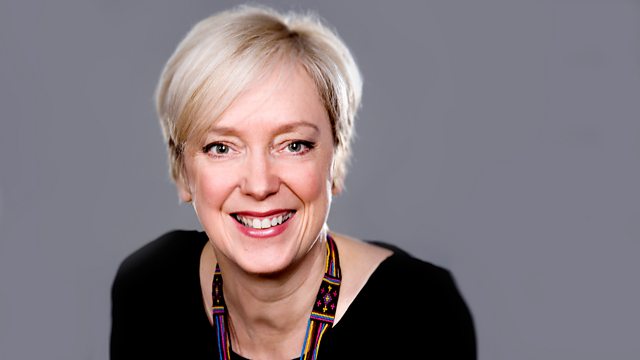 04/05/2015
Janice Forsyth talks to young people involved in arts, culture and music across Scotland as part of the BBC's Young Artists Day.
To mark Young Artists Day with the BBC the programme celebrates young and up and coming artists, musicians and writers.
Writer, Alex McCall who won the Scottish Children's Book Award 2015 with his book "Attack of the Giant Robot Chickens".
There is an interview with two young musicians about their very different tastes in music. Jonathan Rimmer takes part in rap battles and runs Scottish Hip Hop website. Annie Lennox is a big advocate of the Scottish Traditional music scene and she sings and plays the clarsach.
There is a live session with Robyn Stapleton who won BBC Radio Scotland's Young Traditional Musician in 2014. Her debut album is called Fickle Fortune.
The National Galleries of Scotland have a training project which gives hands-on training in various cultural departments. We find out about the experience from two of the trainees Emilie Carruthers and Emma Parvainen.
Generation 2014's young film reviewer, Rory Doherty chats to Swedish documentary maker Fredrik Gertten about his documentary Bikes v Cars. Rory then reviews the documentary film for us.
Young Artists Day finishes with a chat to two mentors. Writer Keith Gray was virtual writer in residence for the Scottish Book Trust, mentoring teenagers who won a writing competition. Stewart Aitken is the head of the Aberdeen International Youth Festival and has worked creatively with young people throughout his career.
Last on

Chapters
Music Influences Trad and Hip Hop

We discuss the heritage of 2 very different genre's of music, Trad and Hip Hop

Alex McCall

Janice speaks with young artist Alex McCall

National Galleries Internship

Janice speaks with Emma and Emilie from the National Galleries Internship

Robyn Stapleton

Janice is joined by Scottish Trad singer Robyn Stapleton

Bikes vs Cars

We hear about what cities around the world are doing about the issue of traffic

Disco With Mentors

We hear about the musical mentor ship scheme from 2 of the participants

Broadcast