Main content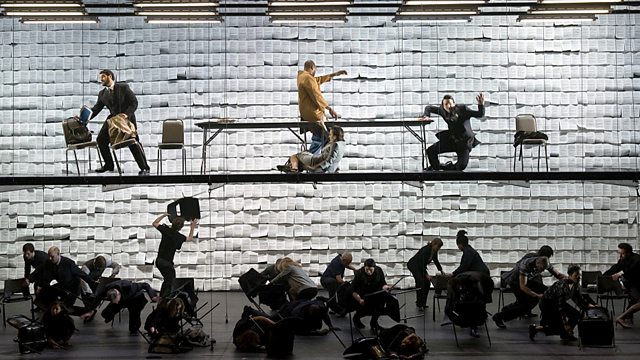 Tansy Davies
Sara Mohr-Pietsch is in conversation with composer Tansy Davies, who talks about her first opera, Between Worlds. The work is an ENO production and is directed by Deborah Warner.
Between Worlds - Tansy Davies's new opera performed by ENO and directed by Deborah Warner.
Sara Mohr-Pietsch talks to composer Tansy Davies about her controversial and eagerly anticipated first opera, recorded last week for Hear and Now at the Barbican Theatre in London.
Tansy Davies has said that the story for the opera evolved as she, the poet-librettist Nick Drake and director Deborah Warner allowed themselves to be drawn towards the human events of 9/11 told from different perspectives.
Tansy Davies Between Worlds
Shaman..... Andrew Watts (countertenor)
Janitor..... Eric Greene (bass-baritone)
Younger Woman ..... Rhian Lois (soprano)
Realtor..... Clare Presland (soprano)
Younger Man..... William Morgan (tenor)
Older Man..... Philip Rhodes (baritone)
Mother..... Susan Bickley (mezzo soprano)
Gerry Cornelius (conductor).
Stockhausen's Gruppen – What's the Big Deal?