Main content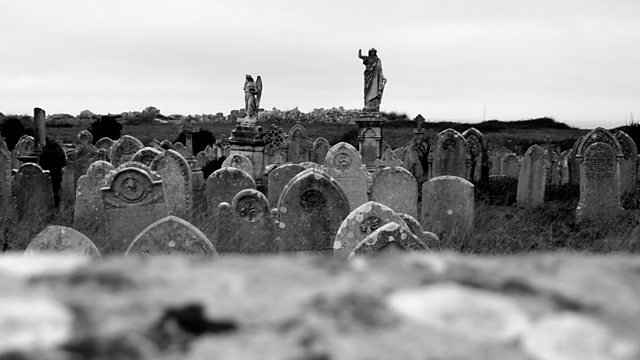 The Quarryman's Daughters
Audio artwork by Katrina Palmer, telling the fictional story of two eccentric daughters of a dead quarryman, who live in huts on either end of the island of Portland.
An audio excavation of the island of Portland by artist Katrina Palmer.
Since being awarded a commission from Artangel and Radio 4's open call for emerging British artists, Katrina Palmer has based herself on the Isle of Portland in south Dorset to create a major new project on land and on air. The Quarryman's Daughters is the radio element of the project. It tells the story of the Horrocks sisters, eccentric daughters of a dead quarryman who live in two huts on either end of the island.
Beginning in the style of an intimate reading enhanced by a spectral soundtrack, the narration is interwoven with the voices of the Horrocks sisters and field recordings from Portland - the swell of the tide, the banging and cutting of quarry work - conveying an unsettling atmosphere.
This audio artwork is preceded by a short documentary that explores the historical riches of this unique place. The listener is transported to Portland to hear key chapters from the island's past and to find out why it continues to capture the imagination. Portland has been shaped and hollowed out over centuries by convicts and quarrymen to provide stone for some of London's best-known buildings - one million square feet of Portland stone is said to have been quarried for St Paul's Cathedral.
Katrina Palmer has undertaken her own excavations into this elemental place, marked by unsettling absences and deviant goings-on.
The other elements in this project are The Loss Adjusters (a site-specific audio walk on Portland), and the book End Matter.
Produced by Katrina Palmer and Hana Walker-Brown
A Somethin' Else production for BBC Radio 4.