Main content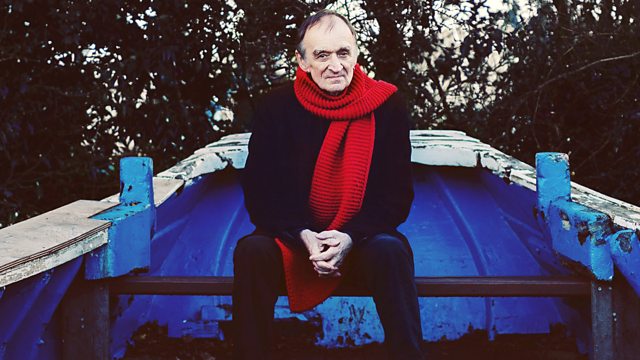 An exploration of the mystery and emotional ties of the folk song Scarborough Fair. With Martin Carthy. From May 2015.
"Tomorrow we're going in search of a song and in search of a dream of England which has travelled right around the world" - Will Parsons
No one can be sure of the true origins of the song Scarborough Fair. It's a melody of mystery, of voices of old, of ancient days. It's travelled through land and time, drawing singers and listeners in where ever they maybe.
For Will Parsons and Guy Hayward it's a song that has inspired a pilgrimage through a landscape that is embodied in the lyrics. Setting off from Whitby Abbey, they journey to Scarborough on foot, sensing the song as they go, learning to sing it, interpreting it in a new way just as thousands of traditional singers have done throughout time.
This too is the landscape of Martin Carthy, the 'father of folk' who has made his home along the Yorkshire coast. It was from this legendary singer that Paul Simon first learnt Scarborough Fair, creating a version that came to represent a generation continuing its journey far and wide, weaving its spell in many different guises, never truly being pinned down.
Decades on Harpist Claire Jones recorded a version of her own. Arranged by her husband, the composer Chris Marshall, hers is a very personal journey through unexpected illness to recovery. Whilst for Mike Masheder it is a song that brings memories of his wife Sally, who approached the journey of life with love and equanimity.
"It can change or stay the same. And the more it changes, the more it stays the same" - Martin Carthy
With expert contribution from Sandra Kerr, musician and lecturer at Newcastle University School of Arts and Culture.
Producer: Nicola Humphries
First broadcast on BBC Radio 4 in May 2015
Last on
Martin Carthy performs Scarborough Fair for Mastertapes at Maida Vale Studios.
Clips

Broadcasts

Why Sam Cooke's 'A Change Is Gonna Come' became a Civil Rights anthem