Main content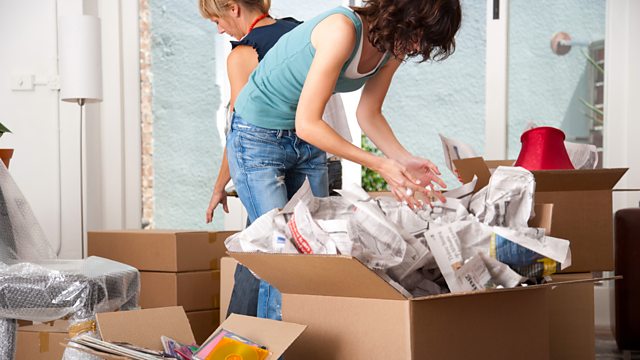 SMS Spam
Consumer affairs programme. Can gazumping ever be stopped? Plus holiday car rentals, whether private tutoring is only for the rich, pickpockets and house removals.
Spam on your mobile phone is the marketing messages sent without consent. It's against the law to text marketing messages to people who haven't opted in to receive them. A lot of these texts are from obviously dodgy outfits who'll offer something you can only claim by calling them back on a premium rate line. But sometimes they come from reputable companies. When Terence Eden got a spam text from the bookmakers Paddy Power he decided to find out how they got his mobile number. Terence is a mobile technology and we found the story of what happened next on his blog. If you receive an unwanted marketing text you did not opt-in to receive, then forward it to 7726 (the letters on those keys on the mobile, spell out the word spam)
Imagine the scene - you arrive at Malaga airport and head off with your family of four to pick up the hire car. You bought this holiday because it came with a free hire car - a Ford Fusion or equivalent. But then you see the car and despite what's written on your contract, the car isn't a Fusion, or anything like it, it's a tiny Renault Twingo or Peugeot 107. This is what happened to listener Reverend Richard Hancock when he found he would have to squeeze himself his wife and two sons, and 80 kilos of baggage allowance into a micro car.
There are around 4000 removal companies across the UK but only 500 are signed up with a professional body. There are two main trade groups and they both offer resolution and arbitration services when things go wrong. If the company you use isn't signed up - you're on your own.
Whether it is a little extra help with long division, cramming for the 11 plus or after school piano lessons, parents are increasingly employing private tutors to help with the children's education. The education think-tank The Sutton Trust say 23% of young people say they have private tutoring, with those better off families 3-4 times more likely to pay for this kind of help. Our reporter Catherine Carr investigates.
Unfortunately, in England & Wales, an agreement to buy or sell a house is worthless until Exchange of Contracts. Until then, it is not legally binding. The conveyancing process takes weeks, and while the lawyers do their checks, problems arise. But now a new service that promises to "end gazumping forever" has been launched this week. Can it really live up to its promise?
Chapters
Mobile Phone Spam

When a listener got a spam text he decided to find out how they got his mobile number.

Duration: 07:21

Removals

There are around 4000 removal companies but only 500 are members of a professional body.

Duration: 08:41

Tiny Rental Car

Vicar's free hire car for holiday is too small for him and the family

Duration: 08:59

Private Tutoring

Does private tutoring give children from wealthier backgrounds an unfair advantage?

Duration: 08:22

Gazumping

A new service promises to end gazumping.

Duration: 05:37

The 'micro' hire car - a squeeze the Hancock Family hadn't bargained for