Main content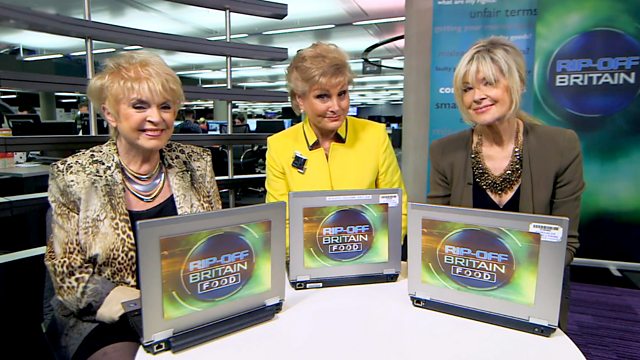 Gloria Hunniford, Angela Rippon and Julia Somerville investigate the truth about our food. The team explore whether the labels on food always tell the full story.
The team explore whether the labels on what we buy always tell us the full story. Are foods that sell themselves as natural quite as natural as you might think? And, with clear labelling information so vital for anyone with allergies, why do so many foods have the rather vague warning that they 'may contain nuts' - shouldn't the manufacturers be able to tell us for sure?
The team also find out why there are concerns from animal lovers that pet food labels don't make clear exactly what's in the tin, and a viewer who thinks food packaging is misleading gets the chance to test out whether labels that are more up front about the ingredients would do a better job.