Main content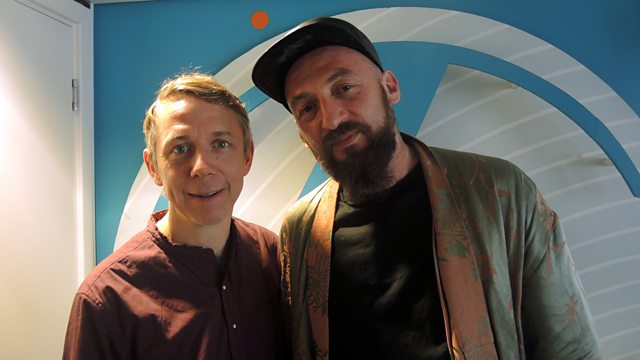 Words and music with Damian Lazarus
Gilles is back joining the musical dots with soul, hip-hop, afro, Latin, electronica, jazz and beyond, plus he is joined by DJ, label owner and musician Damian Lazarus.
Gilles is back for another Saturday mix up selection and this week he is joined by DJ, label owner and musician, Damian Lazarus.
Born in London, Damian spent his teens immersing himself in a whole spectrum of musical genres; hip-hop, electro, soul and funk, before discovering house, hardcore and jungle at university. After careers working for Dazed & Confused and at labels such as London Records and City Rockers, he got his DJing break in 2002 when his was asked to play at Sonar Festival. The following year he founded his own label, Crosstown Rebels, which has released music from the likes of Totally Enormous Extinct Dinosaurs, Roisin Murphy and Art Department.
In this programme, Damien speaks to Gilles about his life in music, his new project Damian Lazarus and the Ancient Moons and also brings along a few tracks to play, which are important to him.
Music Played
Damian Lazarus In The Studio

End