Main content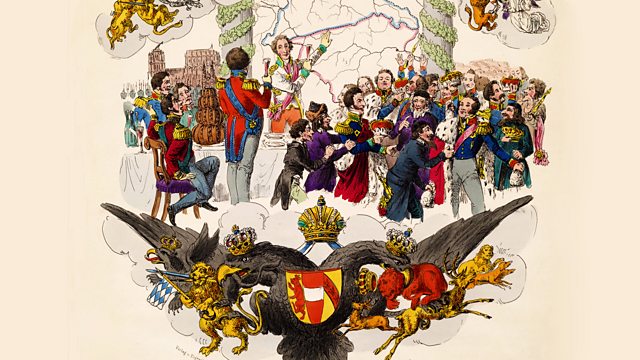 In Their Own Write: Notes from the Congress of Vienna
Using diaries, memoirs and dance music of the period, Michael Goldfarb tells the story of the Congress of Vienna and how it still affects us.
"The Congress doesn't work, it dances!" Exactly 200 years ago, from the autumn of 1814 until the spring of 1815, the crowned heads of Europe and their top ministers, met in Vienna to redraw the map of Europe and restore the status quo before Napoleon and the French Revolution. We are still living with the consequences of their actions. Michael Goldfarb tells the story of the Congress of Vienna using the diaries and memoirs of those who attended and the music they danced to. It is a tale of high statecraft and shared mistresses, plus Beethoven and the secret police. Goldfarb examines Beethoven's music composed specially for the Congress and generally thought to be the worst work he ever did. He also interviews diplomats and historians about the Congress of Vienna's continued impact on European geo-politics. The key dispute in Vienna was over Russian claims to Poland. Much of the territory in dispute is today Ukraine, and Russia is still involved. Is geography destiny? Are borders always at the whim of "great men"? And what role did women play in settling these questions at Vienna?
First broadcast 26/04/2015.