Main content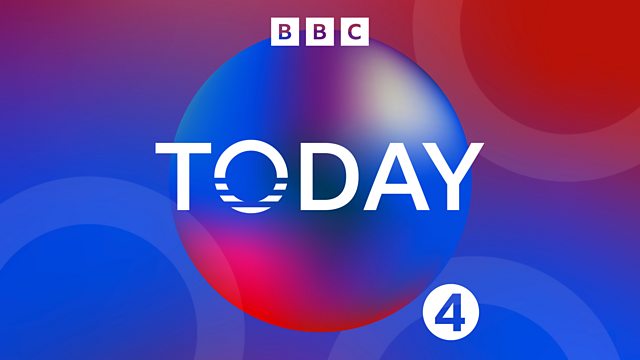 29/04/2015
Morning news and current affairs. Including Sports Desk, Weather and Thought for the Day.
Last on
Clips

Today's running order
0640
It emerged at the weekend that some of President Obama's unclassified email correspondence might have been captured by Russian hackers. It is just one sign of a growing cyber arms race as Russia, America, Britain and others compete to develop tools to steal information over computer networks. Our security correspondent Gordon Corera looks at who is winning the cyberarms race.
0645
An archaeological dig of the battlefield of Waterloo begins today. It's being undertaken by British and Belgian archaeologists, helped by army service personnel and veterans suffering from injury or PTSD. It's part of the 'Operation Nightingale' scheme which gets servicemen involved in archaeology. The dig will take place on and around Hougoumont farm and will be on a much bigger scale than the archaeological work that has been done there before. Robert Hall is a BBC special correspondent and is with Mark Evans a former captain in the Coldstream guards diagnosed with PTSD after a tour of Helmand.
0650
Barack Obama has called on police departments across the country to do some "soul-searching" on how they handle African-American suspects after race-related rioting in Baltimore. "There are some police who aren't doing the right thing," he said. He was making his first public statement about a twenty five year old Maryland black man, Freddie Gray, who died earlier this month of a broken spine after being arrested by Baltimore police. Gray's funeral on Monday prompted rioting in Baltimore that included looting and the burning of a local store. Our correspondent Aleem Maqbool.
 0655
The Supreme Court is expected to rule later today on whether or not the UK Government should be forced to draw up new plans to speed up measures to limit certain types of air pollution. ClientEarth, a group of environmental lawyers, started the long-running legal action after the UK breached European Union limits for Nitrogen Dioxide. The judgement will be binding on whichever party is in power after the General election. Alan Andrews is a lawyer at ClientEarth.
0710
David Cameron will today promise a future Conservative government would introduce a new law within one hundred days to guarantee no increases in income tax rates, VAT or National Insurance for five years. He'll also confirm Conservative pledges to raise the tax free personal allowance and increase the threshold for the 40p rate in line with inflation.  And he will promise to lift the inheritance threshold for a family home to 1 million pounds for couples. William Hague is First Secretary of State.
0715
The Crown Prosecution Service has been formally asked to review its decision not to bring charges against the Labour peer Lord Janner. Solicitors representing at least five people who claim they were sexually abused by the peer have written to the Director of Public Prosecutions Alison Saunders asking for a so-called "Victim's Right to Review". It follows her decision not to prosecute Lord Janner because of his poor health. Peter Garsden is solicitor at Abney Garsden, representing three men who say they were abused as children by Lord Janner and is also President of the Association of Child Abuse Lawyers.
0720
"I can't be bothered..."  "My vote won't make a difference…"  "I don't like any of them…so what's the point…?"  Some of the reasons people give for not wanting to vote in the coming election. Part of the reason for this is that some feel disconnected with politics, alienated by politicians - and don't understand what they're actually voting for. As part of our hundred constituencies in 100 days coverage - our reporter Sima Kotecha has been to the Labour seat of Blackley and Broughton in the north of Manchester - where the voter turnout was the fifth lowest in Britain in the last general election.
0730
There is good news and bad news for the Liberal Democrats in the city of Bath. The good news is that they run the council and  have had  a very popular local MP - Don Foster - has held it since 1992. The bad news is that he is retiring at this election and the council has got into difficulties setting up a fight that is open and unknowable - a fight that is taking place in the dark as there are no reliable polls that tell us whether the Conservatives are mounting a big enough threat to win Bath back. Justin grew up there and still has many connections with the city and as part of our coverage of 100 constituencies in 100 days he has been back in Bath this week.
0740                                                                                                                                   
One of the big stories for some of the papers is an interview Ed Miliband has done with the controversial comedian Russell Brand. Brand told his Twitter followers not to bother voting and admitted he'd never voted himself because "we know it's not going to make any difference". Mr Miliband went to his home on Monday night to be questioned in his kitchen for YouTube.
0750
Nepal has declared three days of mourning for the victims of Saturday's earthquake in which more than 5,000 people are now known to have died.  Meanwhile The Department for International Development has this morning announced it will give another £5 million to the relief effort in Nepal - bringing Britain's contribution to £15 million.  Our correspondent Sanjoy Majumder reports and Geoffrey Pinnock is regional Emergencies Officer for the World Food Programme and is in the Gorkha district.
0810
Labour is claiming today that a Conservative Government would carry out a "£3.8bn raid on tax credits" as part of the Tories' intention to cut the welfare budget by £12bn. How can Labour say this when the Conservatives have yet to set out exactly where they want to cut welfare? Ed Balls is the Shadow Chancellor of the Exchequer.
0820                                                            
The YBAs - or young British artists - emerged from art colleges in the 1990s and took the art world by storm. Their work was bought up and marketed, to great effect, by Charles Saatchi. But the man that fostered much of this new talent was Michael Craig Martin, a conceptual artist and painter who tutored aspiring artists such as Damien Hirst at London's Goldsmiths College. His first book of collected writings - 'on Being an Artist', which reflects on that time and 'offers advice to aspiring artists' - was published this month. Our Arts Editor Will Gompertz has been speaking to him, and looking back to when the YBAs were shaking things up, not just in Britain, but around the world.
0830
The European Parliament is holding a debate today on the situation in the Mediterranean. MEPs will demand concrete action to halt the drowning of Mediterranean migrants and refugees in a key debate chaired by EP president Martin Schulz with Commission President Jean-Claude Juncker and Council President Donald Tusk, who will also comment on the results of the extraordinary summit. Dr Mo Ibrahim is founder and Chair of the Mo Ibrahim Foundation which he established in 2006 to support good governance and exceptional leadership on the African continent.
0835
Dr Michelle Johnson, Earth Systems Scientist from the University of Leeds, has co-authored a report showing that about 1% of all the tree species in the Amazon account for half of the carbon locked in the vast South American rainforest. Although the region is home to an estimated 16,000 tree species, researchers found that just 182 species dominated the carbon storage process, meaning the rainforest's ability to store carbon could be more vulnerable than previously thought.
0840
Barack Obama has called on police departments across the country to do some "soul-searching" on how they handle African-American suspects after race-related rioting in Baltimore (see 0650). Our correspondent Aleem Maqbool reports from Baltimore and Jason Downs is the counsel for the Gray family.
0850
Today is the 70th anniversary of the liberation of Dachau. This concentration camp holds a sad record: it was the birthplace of the camp system. It was the first one set up by the Nazis in 1933 and even the notorious Auschwitz was built on its model. More than 40,000 died there before its liberation by US troops in 1945. Nikolaus Wachsmann is Professor of Modern European History at Birkbeck Univeristy and author of 'KL, a history of the Nazi Concentration Camps'.
0855
The History of the Peloponnesian War by Thucydides is this week's book at bedtime on Radio 4.It chronicles in great detail the 27-year-long war between Athens and Sparta during the 5th century BC, which reshaped the face of ancient Greece and pitted Athenian democracy against brutal Spartan militarism. Thucydides said 'My work is not a piece of writing designed to meet the taste of an immediate public, but was done to last for ever,' Indeed it is a text that is still studied by military academies around the world. Professor Neville Morley is Professor of Ancient History at the University of Bristol and blogs about modern interpretations of Thucydides at The Sphinx Blog and Dr Katherine Harloe is Associate Professor of Classics at the University of Reading.
All subject to change.
Broadcast