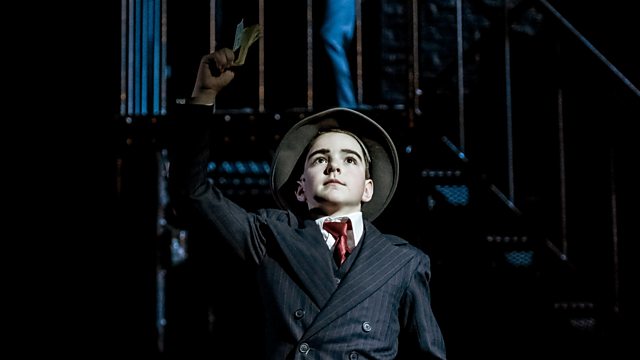 Alan Parker, The Game, Eleanor Rees
Alan Parker made his name with the much loved film Bugsy Malone, which is rarely seen in professional theatre as he has been reluctant to grant permission, until now. Bugsy Malone opens tonight at the newly developed Lyric Hammersmith, and Alan and artistic director Sean Holmes discuss the new production.
The Game is a new spy thriller series on BBC Two, set in 1970s London, when a defecting KGB agent reveals a Soviet plot named Operation Glass. Espionage writer Chris Morgan Jones gives his verdict.
Poet Eleanor Rees talks about her latest collection, Blood Child. Filled with mysterious transformations and supernatural elements, including ghosts, mermaids and women turning into birds, the poetry has the tone of folk ballads or fairy tales.
Presenter : Kirsty Lang
Producer : Dymphna Flynn.
Last on